Pre Rolls
Do you have difficulties rolling a joint? Pre-rolled joints are ideal for people who have difficulty rolling their own. Yes, pre-rolled joints not only save you time, but they're also simple to use. This popular item is available in a variety of strains when purchasing cannabis online. The strain on this handy gadget provides an incredible high!
Show Filters
Buy Pre-Rolled Joints Online at GG4
Vaping is not only more discreet, disposable, and inexpensive than other smoking methods such as bongs or vaporizers. They're also available in pre-rolled joint packs, which makes them convenient to use. You may only a click away from purchasing the best pre-rolled joints online in Canada at GG4. We use the highest-quality buds from BC's top craft producers to fill our pre-rolls. If you're looking for high-quality marijuana pre-rolls, we offer a mail order service that delivers top-of-the line cannabis as well as budget-friendly pre-rolled joints to your door. Raw Pre-Rolled Joints are available in many locations across Canada at reasonable prices. In Canada, pre-rolls are available in a variety of varieties, including infused rolls, dipped, and with moonrock buds. We have the greatest pre-rolls in Vancouver and Toronto. Most joints are half-gram sizes and made with the best cannabis possible. You may also purchase a pre-roll joint pack that includes various tastes if you buy pre-rolled joints.
In Canada, we have a wide range of the most powerful Pre-Rolles available. These pre-rolls make it simple for anybody to get high without having to hassle with dry herbs or rolling them into a joint. You may use these pre-rolls to smoke a hassle-free, clean, and easy-to-smoke joint whenever you want. If you're looking for pre-rolls in Canada today, GG4 is the place to go.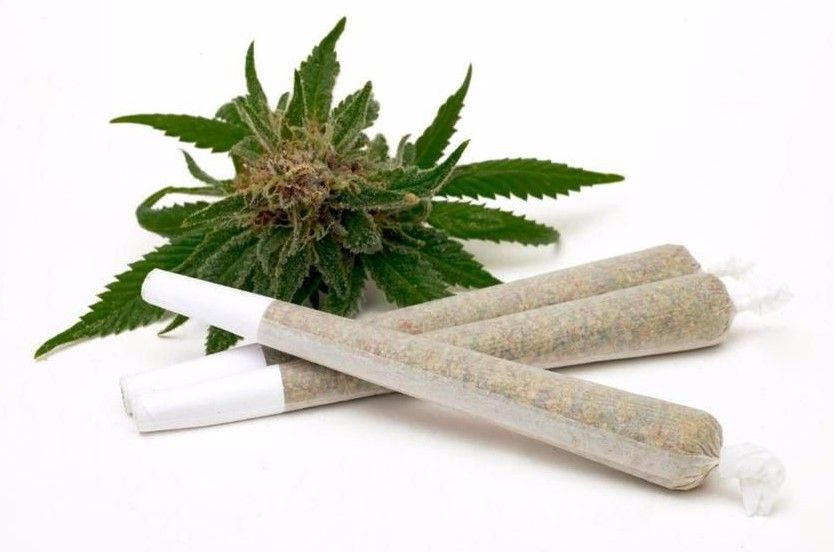 Pre Ralls Guide
If you want to skip the hassle of rolling your own joint, why not purchase a pre-roll? These ready-made joints come complete with a crutch (also known as a filter) so that all you need to do is light up and enjoy.
Smoking cannabis in a joint offers the optimal balance for those who are looking to smoke without making too much of an investment. Joints require minimal preparation, they're cost-effective and disposable when finished, plus with no need for expensive accessories like bongs or prolonged wait times associated with edibles – joints can be shared quickly and easily amongst friends!
But who has the time to practice such a skill? Pre-rolled joints are here to rescue us from this predicament. Using cannabis delivery Toronto all customers at age off 19 and over can order top pre-rolls and the best marijuana in Canada. Whether you have quick fingers or not, pre-rolls make enjoying your favorite flower effortless and enjoyable!
Before legal, regulated marijuana markets and medical programs took hold, consumers had no choice but to roll their own joints. But with the expansion of weed shops and dispensaries came a booming demand for pre-rolled smokeable in an array of sizes, strains, and potencies.
In this day and age, it is easy to find pre-rolls anywhere that adults may need them. From a quick smoke break to thoughtful gifts for cannabis newbies, there are plenty of options available.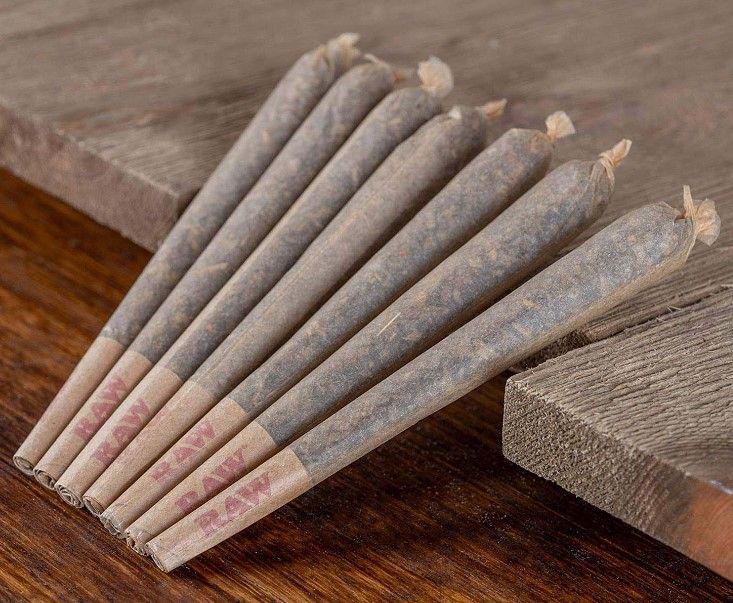 It's unfortunate that pre-rolls have garnered such a negative connotation, as many individuals mistakenly believe they contain inferior cannabis and are rolled haphazardly.
What are Cannabis Pre-Rolls?
Cannabis pre-rolls – which are effectively pre rolled joints filled with top-quality cannabis flower – have been completely reinvented since their initially unfavored reputation in the past. Instead of being loaded up with substandard buds, modern-day pre-rolls provide an extraordinary experience every bit as gratifying and pleasurable as rolling your own joint minus all of the effort, apparatus, and elbow grease!
Pre-rolls are the perfect introduction to cannabis consumption for novice smokers, as they are compact and affordable. Order cannabis online to try the best marijuana in Toronto. Plus, pre-rolled products present a similar experience compared to other smoking methods with quicker onset effects – although individuals must consider their individual tolerance before determining how much of a hit is necessary.
Infused Cannabis Pre-Rolls
To provide an unparalleled experience, some pre-rolls are enhanced with cannabis concentrates such as wax, resin, rosin oil, and kief. Furthermore, they can be fortified with additional terpenes to bring out the optimal flavor and powerful synergistic effect!
CBD & Delta-8 THC Pre-Rolls
Now more than ever, pre-rolls don't just offer marijuana anymore. For those looking for a higher level of relief and relaxation – or who choose to abstain from THC altogether – CBD pre-rolls are an excellent solution.  Buy pre-rolls at GG4.Store online cannabis store with same day delivery. Even if you reside in a state where THC is prohibited, delta-8 pre-rolls provide the perfect alternative to achieve that desired euphoric high!
DIY Pre-Roll Cones
For those of you who would prefer to keep your own stash and avoid the hassles of rolling, DIY pre-roll cones are your ideal solution. These neat and tight packages make it easy for you to quickly fill them up with whatever strain of flower strikes your fancy.
Benefits of Cannabis Pre-Rolls
Have you ever wondered why cannabis pre-rolls are so beloved by many? To answer that, let's explore the best benefits of this product.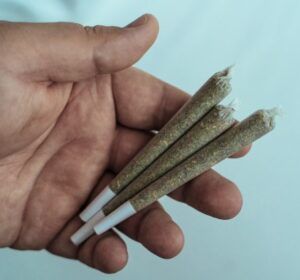 Discreet – Pre-rolls come in a variety of sizes and don't necessitate any additional materials, such as lighters. Moreover, they can be designed to look like traditional tobacco cigars or cigarettes for an effortless smoke break. To make things even better, some pre-rolled marijuana products have specially scented rolling papers that help conceal the telltale smell.
Easy To Store and Transport – With their petite form and slim design, cannabis and CBD pre-rolls are effortless to carry with you wherever you go — discreetly tucked away in your pocket or bag.
Quick – Enjoy cannabis quickly and without need for preparation – light up pre-rolls, sit back, and allow the experience to commence! Achieving relaxation has never been so convenient or effortless.
Clean and Hassle-Free – Pre-rollers are the perfect choice for those who don't have the skills or ability to spin the joints. It's also a great option if you suffer from physical ailments that might make it difficult to ride. No grinding, no packing of flowers, and no additional attributes!
Variety – The range of marijuana pre-rolls today is boundless, providing you with nearly any strain or flavor that your imagination can conjure up.
Consistent – Professional pre-rolls offer a reliable and dependable experience with every hit. Crafted from the premier flower, these cannabis rolls are rolled to perfection utilizing machines for an even burn and flavor each time you smoke them – unlike homegrown joints which can often be unpredictable in potency or taste. Order cannabis online to try the best marijuana in Toronto. Achieving such consistency in your smoking routine is possible thanks to the superior quality of these carefully constructed products!
Cost-Effective – Pre-rolls are a budget-friendly option to enjoy both recreational and medicinal marijuana, especially when you purchase them in bulk.
Manageable Dosing – Pre-rolls are perfect if you want to control your cannabis dosage because the effects can be felt almost immediately. Unlike edibles, which come on quickly and last for hours, they provide an instantaneous way of gauging how much is too much.
Cons of Cannabis Pre-Rolls
Despite the numerous advantages of marijuana pre-rolls, there are a few drawbacks to take into account. Read on and discover how you can evade these likely snags.
Smoking Technique – Cannabis pre-rolls may often "canoe" or burn unevenly, which can be very irritating for new users. The key to avoiding unbalanced smoke is by rotating the joint as you light it so that the entire base of the cylinder catches fire and then taking tiny pulls to evenly move up the burning process.
Sensitivity to Moisture – To ensure the optimal quality and smokability of cannabis pre-rolls, it is essential to store them in an airtight container. Not doing so can cause the buds to become dry — and too much moisture from their environment will also negatively affect their properties.
Absence of Control and Ritual – Rolling your own joints can be a comforting experience, yet pre-rolled cones provide the perfect blend of convenience and customization. With these handy products, you have access to the same quality flower as with traditional rolling papers but without spending time crafting each joint. Pre-made cones allow for easy assembly and an enjoyable journey into cannabis culture!
Drawbacks of Smoking – Despite its popularity, smoking pre-rolls are associated with several risks that should not be overlooked. Inhaling the smoke can cause harm to your lungs and may even lead to different types of cancer. Moreover, it exposes people around you as well as pets to secondhand smoke which carries its own dangers. Finally, finding a discrete area where one can safely enjoy their cannabis pre-roll without being disturbed or bothering others is often hard to find both outdoors and indoors.
How are pre-rolls made?
Pre-rolls have long been criticized for burning unevenly and often tend to get clogged before they are entirely smoked. To make matters worse, many producers opt not to roll the pre-rolls but instead stuff them with poor-quality cannabis or trim and use cone papers in an attempt to conceal their choice of material.
Even though pre-rolls can contain top-notch cannabis, shoppers remain unable to distinguish what's inside due to their packaging. Even though most cannabis products are marketed using the same labels, understanding their distinctions will help you make a wise choice when visiting your local marijuana dispensary near me. As a result, cannabis stores may not experience any real benefit in stocking premium quality pre-rolls.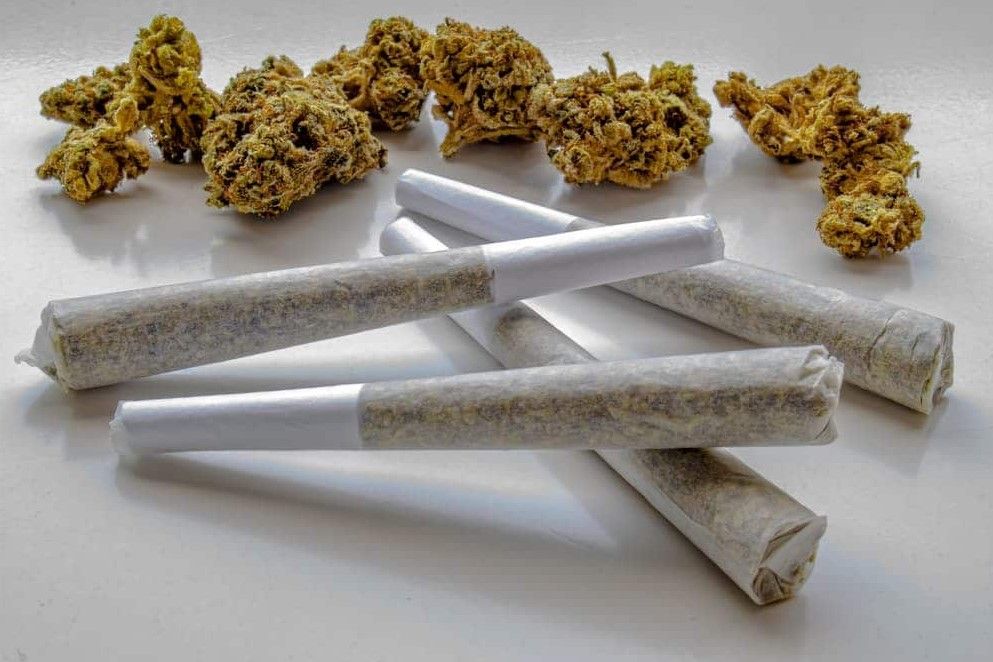 When searching for pre-rolls, be sure to inquire about the material used and how they were rolled. Here are some common materials that you may come across:
Trim
Many cannabis users avoid pre-rolled joints because the quality of cannabis contained within is often subpar, leading to a harsh smoke and an undesirable high. These rolls typically contain trim—the leftover leaves from harvested buds. As such, their flavor tends to be unpleasant as well.
This trim carries a few trichomes and terpenes, but none of the potency that buds have. Trim contains more plant matter than trichomes in comparison to buds, so when smoked it has an unpleasant harshness with a grass-like flavor.
Growers understand the importance of maximizing profit, so they often choose to create pre-rolls with the trim or sell it to growers to make concentrates. Our Toronto's online cannabis store provides best mail order marijuana and same day weed delivery service. This ensures that producers get all possible value from their product.
Shake
In addition to the traditional full-flower pre-rolls, there is another option available: shake. These are made up of pieces of flower that have been separated from buds during transportation and packaging operations or even in the curing process. Although they may offer a less pleasant taste experience compared to full flower pre-rolls, these can still provide an enjoyable smoking experience without breaking your budget!
Nugs
Experienced cannabis connoisseurs will tell you that full nugs provide the ultimate joint experience. Not only can these nugs be ground down for pre-rolls, but they also fetch a higher price than shake or trim products used to make pre-rolls. Consequently, it is harder and more expensive to find marijuana products sourced from full buds; most dispensaries use up their extra weed product in order to create cheaper pre-rolled joints.
Filling pre-rolls
Producers can utilize shake, trim or ground-down nugs to fill pre-rolled paper cones by the hundreds – which a machine then shakes to settle and remove air pockets from the mixture.  This amazing technology helps producers get more bang for their buck while ensuring each joint is packed properly with weed!
After filling each joint, a staff member carefully compacts its contents to make certain it is neither too tight nor too loose. Buy pre-roll in Toronto at an online store using our mail order marijuana and same day weed delivery service. This prevents the pre-roll from burning inconsistently. Finally, with one twist of the tip, this product is ready for consumption!
Cannabis pre-rolls Types
For those who are new to smoking, you understand the difficulty that comes with selecting cannabis products. With so many different strains and devices like joints, pipes and vapes it can be overwhelming for first-time smokers. Fortunately, there's an array of options available to help you make the best decision when choosing your perfect product!
At first glance, the seemingly endless selection of products may seem daunting. But don't be intimidated! Once you familiarize yourself with the range of options, navigating this vast universe can become thrilling. Best weed dispensary provides top-toch the same day delivery for you to enjoy the best cannabis products. Take advantage of this incredible opportunity to find exactly what you're looking for – from edibles to pre-packed joints – it's all here waiting for you!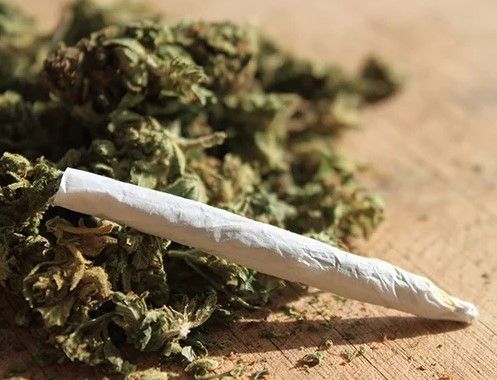 Whether you're a novice smoker or have extensive smoking experience, there is certainly an ideal pre-roll for your preferences. Here are some of the various kinds of pre-rolls available in Toronto to tantalize your taste buds!
Flower Pre-Rolls
A flower pre-roll is essentially a marijuana cigarette. You can purchase these in sizes ranging from 0.5 to 2 grams and with varying THC concentrations, strains, and even CBD options available on the market. Whether you're looking for something mild or strong–there's sure to be pre-rolls that meet your needs!
With pre-rolled joints, enjoying the classic joint experience is made simpler and quicker. Whether rolled by machine or packed into a filtered cone with care by hand, smokers who are either pressed on time or aren't adept at rolling can still partake in the same level of pleasure without all the fuss.
Moon Rock Pre-Rolls
Have you ever heard of moon rock pre-rolls? If not, let us introduce them to you! Moon rocks are typically formed by taking dense flower nuggets and dipping or blending them in concentrated oil before coating the entire piece with a generous layer of kief. This process creates an incredible high that is both flavorful and powerful. The overall THC level can range anywhere from 60% all the way up to 80%, making this one experience that no cannabis lover should miss out on!
Moon rock pre-rolls are the perfect choice for anyone seeking an intense, potent experience.  With cannabis delivery in Toronto service you can order pre-rolls online in Canada. These joints are filled with ground-up moon rocks, providing a heightened and memorable high.
Live Resin Pre-Rolls
For an extra special boost, try live resin pre-rolls; these infused pre-rolls combine the powerful potency of THC-rich live resin with your favorite ground up cannabis flower. The joint can either be dipped in the resin or you can add it directly to the inside of your smoke paper for a full flavor experience that packs a punch.
Not only do live resin pre-rolls provide an intensely potent high, but they are also renowned for their captivating aroma.
Hash Pre-Rolls
Hash pre-rolls, just like live resin versions, are infused with cannabis extract. Whereas some forms of the joint include dry hash sprinkled across flower buds, you can also purchase a type that has been enhanced by infusing it with oil for an even more cost-effective experience.
Those seeking an exceptionally potent experience could find pleasure in the intensity of hash pre-rolls.
Pre-rolls vs. joints
Joints are one of the most popular and recognizable ways to enjoy cannabis; some may even refer to them as "marijuana cigarettes" if they don't know any better.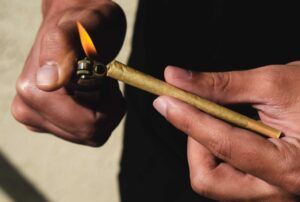 Cannabis is now officially regulated, so the dispensary-preferred terminology for a joint is "pre-roll." Pre-rolls come in two variations – even sizes or 'cone' shapes which are wider at one end and gradually taper to the small mouthpiece. With pre-rolled cannabis readily available in dispensaries, it's never been easier to enjoy an enjoyable smoking experience!
How to Smoke Cannabis Pre Rolls
Smoking cannabis pre-rolls is identical to puffing on a joint you crafted yourself, except it's perfectly rolled without any additional ornamental designs. These intricate patterns tend to be more of an aggravation than anything else – so don't waste your time with them! You'll get the same great experience from smoking standard pre-rolls and save yourself some headache in the process.
For a full and even burn, ensure that the tip of your joint is perfectly lit up. Gradually turn it between your fingers as you apply flame from your lighter for an optimal experience. With GG4.Store weed delivery service you can order pre-roll online in Toronto and GTA.This will guarantee that all parts are evenly exposed to fire so you can enjoy smoking the entire thing without having any part remain unburned.
When you light a cigarette or cigar, it's instinctive to inhale while doing so. But when smoking cannabis, that technique won't work as effectively. Though they may seem similar since they involve smoke inhalation, the two are vastly different from one another—so keep this in mind when lighting up your marijuana! Take an extra few seconds to apply the flame and avoid any unnecessary disappointment; trust us, it's worth the effort for an optimal experience with cannabis.
When you finally light up, it's important to be delicate. Heavy inhalation not only can impede your breathing but also affects the even burning of the joint. However, with a gentle breath in you'll have just enough airflow to pull the smoke without ruining the experience.
How to Choose and Buy Pre-Rolls In Toronto
When it comes to selecting the perfect cannabis pre-roll for you, with all of the potential choices available, it can be overwhelming. Don't worry! Our pre-roll shopping guide is here to assist in making your decision more straightforward. Here are a few things that will help narrow down your search:
Style, Size, Strain, and Flavor
Whether you're partial to cannons, rockets or cones, pre-rolls come in all shapes and sizes so that your exact preference can be met. For an added touch of style, many cannabis companies offer luxurious wraps for their joints ranging from mini-blunts to king-size! Not only are these unique wrappings aesthetically pleasing but they also enhance the overall sensory experience when consuming cannabis.
With a wide selection of strains and potency levels, pre rolled weed makes it easy to indulge in your favorite without any added fuss. Make the experience even more delightful with flavored rolling papers that are infused with terpenes which further enhance flavor and effects!
Price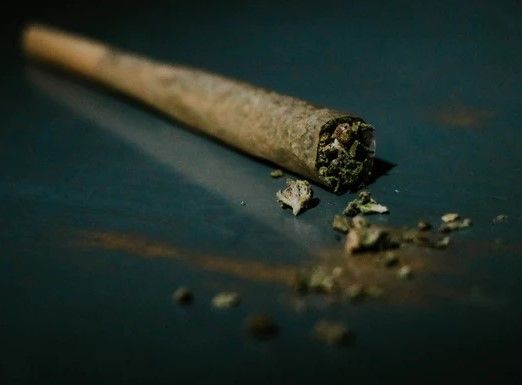 Cannabis pre-rolls offer an economical way to relish weed, with top-notch brands that are accessible for any budget – from the starter stoner to the luxury connoisseur. Usually, multi-packs provide a much better value per joint than single packs of marijuana and CBD pre-rolls.
High-Quality Ingredients
To ensure you're consuming the best cannabis pre-rolls, it's essential to purchase from respected companies using top-quality bud – not trimmings or shakes. Whenever possible, aim for organically grown, laboratory tested and pesticide-free pre-rolls as low-grade cannabis tends to render weak effects while being rough on your respiratory system.
The material of the rolling paper for cannabis pre-rolls is essential. Such materials range from hemp paper to rice paper, palm leaf, and transparent cellulose. For a healthier experience that is free from artificial colors or flavors, opt for organically produced wraps. Always research high-quality brands before purchasing in order to make sure you are getting the best quality on offer! Whether it be at your local weed dispensary or online cannabis store; take time to check out all your options first.
Trusted Recommendations
GG4.Store cannabis dispensary's selection of pre-rolls can feel overwhelming, yet you don't have to be intimidated. The best way forward is by asking your budtender for advice or even trying out a sample pack. You could also build up your own collection from the individual joints that catch your eye on the shelves. To make it easier, consult online reviews from reliable websites and use our guide below as reference to find what cannabis, CBD and delta-8 THC pre-rolls we love and recommend.
Rolling up Your Own Pre-Roll
As the cannabis industry ascends to greater heights each year, now is a better time than ever for consumers to enjoy all it has to offer. But an important question remains: How many of these users can comfortably and confidently roll their own joints? We here at Hara want you to know that smoking marijuana doesn't have to be difficult – even if rolling your own joint seems like a daunting task!
The truth is that only a small percentage of weed aficionados have the expertise to roll joints. If you own a bong, then it's unlikely that you've ever needed to learn how. Whether they are newcomers post-legalization or simply have someone else who rolls for them, many people lack this skill set. At GG4.Store weed dispensary you can find the best Pre-rolls with cannabis delivery in Toronto. Astonishingly enough, there is an expansive selection of consumption methods available today and not everyone has been educated on all of them!
No matter what the reason may be, don't worry; you're not alone! You don't need to master the art of joint rolling in order to enjoy a good joint. That's why we are here – to show you how packing pre-roll cones can give you an amazing smoking experience without any of the hassles. Let us teach you today so that tomorrow, your smoke sesh will be smooth sailing!
What you'll need:
Cannabis from weed dispensary
Rolling Tray or Clean Surface
Grinder (optional)
Plastic tube from cone pack/something similar to a chopstick to use for packing
Lighter
1. Prepare Your Weed
Get your rolling workstation ready by choosing either a tray or any clean surface. A grinder is highly recommended but not mandatory; use it to break down the buds for pre-rolling. Aim for around ½ gram (0.5g) to 1 gram (1g), depending on personal taste, and grind up some nugs of your favorite strain into the grinder bowl! Next, you'll fluff and break the buds down to a semi-leafy material. Grinding is essential for producing an optimal texture that's suitable for wrapping in the delicate paper as it eliminates any poky stems or ends that may poke through the pre-roll.
If you don't have a grinder, just use your pointer finger and thumb to delicately break down the bud. Pull out any stem and divide it into smaller pieces; be sure to remove all hard or sharp elements. At GG4.Store cannabis store you can find the best marijuana pre-rolls in Toronto and Canada. The target here is to achieve an even consistency similar to that offered by a grinder–not too coarse nor too fine–and bear in mind that you can use as much or as little cannabis for this procedure as desired. When looking around for cones, take note of the various sizes available on the market!
Whether you're searching for the traditional 1 gram cone or something a bit bigger, there's an array of sizes to select from – all the way up to king-sized!
2. Pack it Properly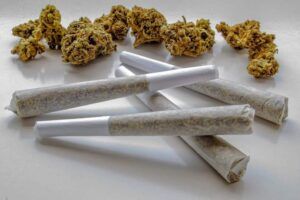 If you acquire cones from an online cannabis store or your local smoke shop, they'll come with their own handy plastic tube that keeps its shape so it's easier to evenly pack the pre-roll cone. However, if you don't have access to this particular item, anything thin and long such as a chopstick or pencil eraser will suffice for even packing!
Packing your pre-roll cone is an essential step that prevents gaps and empty spots in the paper from forming, which can result in a slouching or substandard burn. Not packing it may lead to an unevenly filled joint that won't combust properly; therefore wasting precious materials and ruining the smoking experience. To ensure you enjoy every puff of your smoke, don't forget this crucial step!
To get started, place a small amount of marijuana at the bottom of your paper cone and firmly press it down. Doing so will seal up your joint for the remainder – missing this step can cause your pre-roll to unravel or even break when you least expect it. After forming that solid foundation, feel free to add more cannabis in small increments while packing each layer down as you go along.
Pack lightly, but make sure to leave some room for airflow. To test the fullness as you go along, use your pointer finger and thumb to check it periodically. Fill your container up as much as desired–just be certain there is at least a quarter of an inch left unfilled above the flower for the next step in this process!
3. Twist it Shut
Leave the top of your paper open and wide, then hold it between your thumb and pointer finger. Roll it up into a cylindrical shape similar to a candle wick; this is when you'll see the pre-roll cone start to take its ideal form. Lastly, seal off the bottom end for complete completion!
Securely twist the joint until it forms a rounded cone shape, with the wick peeking out at the top. Congratulations! You just crafted a stunning joint – and you did it all by yourself! Not as difficult as you might have thought, was it? Take some time to appreciate your accomplishment before lighting up.
4. Light & Enjoy
Congrats! You've just mastered the technique of creating a perfect joint with nothing but your pre rolled cone and your own two hands. Now it's time to enjoy what you have created – light up and let the flame catch for a few seconds until it reaches the top of your pre-roll. Gently take some puffs (don't worry if this is new, simply inhale like you would with a cigar) to make sure that everything is burning smoothly. This step is undoubtedly essential so pat yourself on the back one more time!
Have you ever noticed that while smoking a joint, only half of the cone is lit? Well, this phenomenon is aptly named "run". Although there are several potential causes for run in joints, it can usually be remedied by relighting the unburnt area with an ashtray close at hand to catch any ashes or debris. So next time your joint starts running off-course don't worry – just re-light and go!
Don'ts:
As with anything, pre-roll packing takes time before you can achieve absolute excellence. To help direct your journey to the point of perfection and make sure you avoid certain common blunders that almost all novice roller encounters, we are here to show you both how it should be done as well as what mistakes to stay away from. Don't worry if these errors have happened in the past–we've been there too! The good news is: with a little bit of practice, anybody can perfect their cone-packing skills.
Don't grind your weed too fine.
Comprehending this concept is frequently difficult for first-time consumers. Let's be clear: just because you can stuff more product into a cone doesn't mean your experience will be better. To the contrary, attempting to ignite a packed cone with fine material isn't ideal—it's hard to draw smoke and air through such density and often results in constant relighting of the joint within only several puffs. Proper ventilation of air is necessary if you want an enjoyable session!
Don't forget to pack the base.
Remember to pack the base of your cone close to the crutch – it's essential! If there is a gap between them, then the entire cone will be unstable, and won't maintain its shape when you smoke. Additionally, if your joint is too full, extracting weed from inside can damage it; so make sure that you don't overpack!
Finding Pre-Rolled Joints Near You
Here in Canada, we've seen a major shift as cannabis has been legalized. This means it's now easier than ever to find pre-rolled joints near you – dispensaries are appearing in cities large and small all over the country. What's even more convenient is that this newfound availability of marijuana products has made them increasingly accessible so anyone can enjoy its benefits!
Nowadays, you can even order marijuana online and have it sent to your doorstep! Even though most dispensaries provide an extensive selection of products for their customers, pre rolls are the easiest to find. While it's likely that every weed dispensary has some selection of pre roll joints, the quality may not always be up to par- so don't forget to ask questions about various brands before making a purchase. Make sure that you're getting exactly what you deserve with cannabis purchases!
If you're searching for pre-rolls, the price can fluctuate drastically. Usually, it's difficult to find an individual joint for less than $5; however, on average they will cost around $10 each. For those looking for premium brands that provide class and sophistication with their product, a single unit could possibly be priced as high as $25. Fortunately these extravagant options tend to show up bigger in size and quality when compared to others available at a lower cost!
FAQ
Will a pre-roll get you high?
Absolutely! Pre-rolls are an effortless way to get high and each of them contains cannabis flower with cannabinoid test results printed on their packages. Some brands even infuse kief, THCA crystals, and concentrates for extra potency increase. The only downside is that pre-rolls might not be as fresh as rolling your own joint; they may burn unevenly or clog depending on how it was manufactured.
How much do pre-rolls cost?
Pre-rolls are surprisingly affordable, often costing only a few dollars each. Not to mention, you can find them in packs that range from singles and doubles up to five or more! For those looking for larger quantities, some brands offer 10 pack options as well.
Pre-rolls are available in half and full-gram varieties, sometimes even infused with concentrates for an extra boost. Generally, a single 1 gram pre-roll will cost around $10 whereas higher quality flower pre-rolls can go up to as much as $25 each. When it comes to packs of pre-rolls, prices range anywhere from $20 -$55 depending on your state.
Certain artisanal companies craft pre-rolls with the addition of rose petals, synthetic blunt wraps and concentrates that come at varying price points.
How long do pre-rolls last?
Pre-rolls purchased from a licensed weed dispensary are equipped with manufacturing and expiration dates, but any pre-roll that has been around for more than six months should not be used. An old pre-roll will have an unpleasant taste and won't even offer the same high as a freshly rolled joint would.
How to extend the shelf life of pre-rolls
To guarantee your pre-rolls remain as fresh as the day you got them, store them in a cool and shady area away from any temperamental temperature fluctuations. If possible take out of their doob tubes and place into an airtight mason jar with a humidity pack included for optimal longevity!