Buying Cannabis Online in Saskatoon, Saskatchewan
Situated between Alberta and Manitoba, Saskatchewan, "the river that flows swiftly" to the Cree, is one of the three prairie provinces, also known as the province of 100,000 lakes and Canada's sunniest province. The province boasts world-class freshwater fishing, canoeing, hiking, golf, and horseback riding. With such great weather and vast bodies of water, it's a wonderland for outdoors enthusiasts!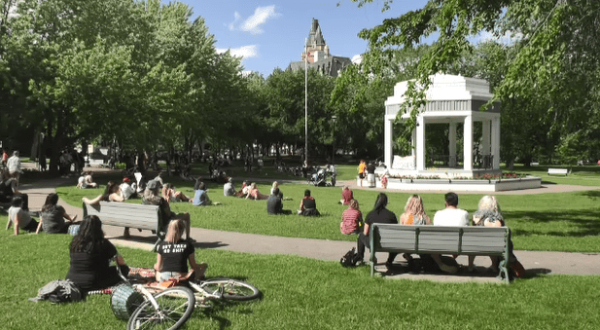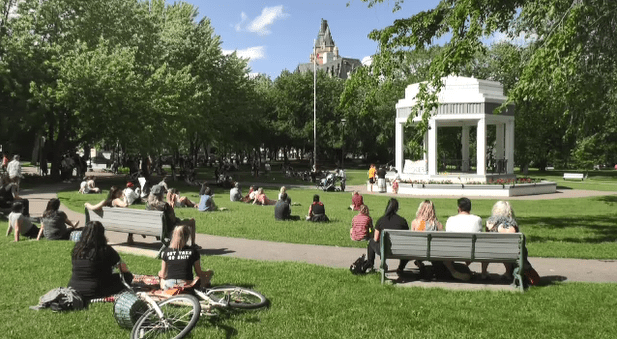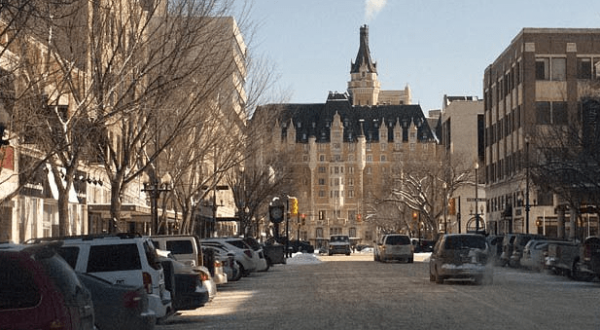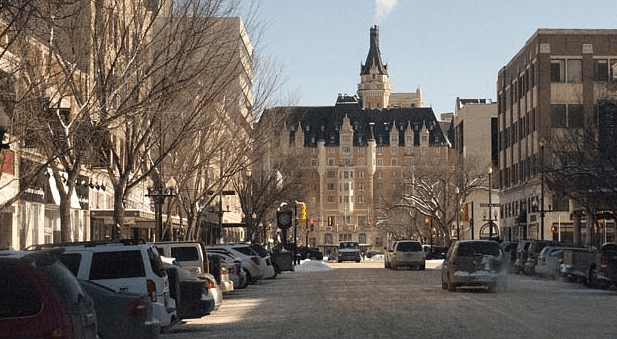 As part of the prairie provinces Saskatchewan is also part of the major consumers of cannabis in Canada. Saskatchewan is a place of great natural beauty, inspiring culture and overall outdoorsy lifestyle — and with that the weed culture is thriving and evolving every year! According to surveys it is understood that the general population of Saskatchewan prefer that cannabis is not smoked in public places, but rather kept to private dwellings. They would prefer that people follow the bylaws put in place with regards to cigarettes — therefore although legal in Saskatchewan, it is suggested to consume at home where it is more socially accepted. With that being said, GG4 is here to make that home cannabis consumption that much easier with mail order cannabis shipped to your door!
GG4 provides you the convenience of mail order cannabis with a wide selection of sativas, indicas, kush, weed edibles and weed concentrates. Our CBD marijuana products are also receiving wide appeal for it's pain relief benefits. With fast and reliable delivery, competitive prices and excellent customer service GG4 Store saves you time and money. Shopping online through our online dispensary means you get a great selection at competitive prices. All orders are shipped in plain packaging to ensure every order makes it to your door. Typically, you will receive your order within 1-3 business days unless you live in a remote area.
Cannabis Laws in Saskatoon
The federal government's Cannabis Act (Bill C-45) provides legal access to cannabis and controls and regulates its production, distribution and sale. Under the Cannabis Act, each province has the ability to set its own rules for cannabis. In Saskatoon, anywhere you're not allowed to smoke or vape, a person won't be able to spark up some marijuana either.
"We have our bylaw and we simply layered cannabis onto our smoking bylaw which also includes vaping. Sporting facilities, every civic facility is smoke-free so those areas would be prohibited," said Saskatoon city Coun. Darren Hill.
If you are 19 or older, you can legally smoke anywhere in Saskatchewan. Anyone under 19 who is caught smoking or trying to buy weed can face fines or criminal charges. Anyone selling to minors will face even more severe criminal offenses and could end up in jail. If you are hoping to purchase some from a retail shop, be sure to have your ID on hand proving you are of legal age.
Cannabis Possession in Saskatoon
Just about every province in Canada has the same rules regarding possession and how much you can buy at one time. Anytime you are in public you can have only 30 grams, which is about one ounce. The same goes for purchasing marijuana – you won't be able to buy more than this if you are getting it from a legal source.
Just because you can only purchase an ounce at a time, this doesn't mean you can't have more than this at home. Within your residence you can have as much as you like. So feel free to buy 30 grams a day as long as you properly store it at home.
Like most of the country, Saskatchewan residents can legally grow their own plants. There are of course restrictions set in place; you can only grow four plants for recreational purposes and need a special license through Health Canada if you want to grow for medical reasons. If you live in a condo, apartment, or house that is rented be sure to check with your landlord or property owner before you grow.
Exploring Saskatoon After Getting Your Cannabis
Not sure what to do once you've had a few tokes? Or looking for something to explore with your edibles in tow that you're saving for later? Check out some of these activities below that you can do in Saskatoon that will pair well for any way (or time) you choose to consume your weed.
1. Sasktel Saskatchewan Jazz Festival
Attracting more than 80,000 music fans a year, the Saskatchewan Jazz Festival is the largest musical festival in Western Canada, officially kicking off summer in Saskatoon at the end of June. With the main stage set in the beautiful gardens of the iconic Delta Bessborough Hotel, and a free stage nearby at the Kiwanis Park overlooking the river, the festival brings in big-name bands during a 10-day outdoor extravaganza. Whether you like jazz, blues, bluegrass, funk, pop, or world music, take your pick from various shows featuring both Canadian and international artists. Bring your friends, blankets, or folding chairs, and have a rocking time.
2. Saskatoon Farmers Market
If you got hungry after a few tokes then take a refreshing walk along the waterfront from downtown to the Riversdale neighborhood, which hosts the farmers market on Wednesdays, Saturdays, and Sundays. This year-round, indoor and outdoor market is the oldest and largest in the province and is the best place to experience all the nourishing food produced in the region. Vendors sell fresh vegetables, fruit, spreads, specialty foods, and Pickerel fish caught in the rivers in Northern Saskatchewan. Local artisans showcase their work in temporary and permanent stalls. Don't miss a chance to taste the local favorite fruit known for its rich antioxidants – the Sea Buckthorn berry – at a stall selling everything from gelato to jams made from this super fruit.
3. Taste of Saskatchewan Festival
Saskatoon prides itself in having more restaurants per capita than anywhere in Canada. A walk through downtown reveals dozens of top-notch restaurants serving diverse, locally sourced cuisine. The winner of Top Chef Canada, Dale MacKay, opened three establishments in recent years. In mid-July, the Taste of Saskatchewan Festival brings together 30 of Saskatoon's finest restaurateurs to share their favorite dishes. The six-day festival takes place in Kiwanis Park and features the province's top musical performers to keep you entertained as you make your way through the stalls.