Disposable Pens
Tired of looking for the finest Disposable Pens on the market? You may now get them from GG4. Among a plethora of disposables, you can choose the greatest disposable pen in Canada.
Show Filters
Showing 1–12 of 24 results

Showing 1–12 of 24 results
Order Your Disposable Dab Pens in Canada
Even in extremely cold temperatures, GG4 makes it simple to show clients your product, because it has multiple options for advertising.
Our site is a great location to get vape pen refill. You may easily purchase reusable, long-lasting smoke vape pens 22 glass from us. Our platform has established a reputation as a popular place to get rebuildable vape pen supplies because of our transparent server.
Disposable Pen in Canada
The simplest approach to consume cannabis in Canada and get a physical high!
Disposable pens are becoming increasingly popular among marijuana consumers. In fact, it has proved to be one of the most inconspicuous techniques because it guarantees total convenience. So get rid of your old ways of consuming marijuana since dab pen allows you to experience a euphoric high in less than a few seconds. This is due to the fact that disposable oil pens are intended to supply simplicity as well as THC concentrates for providing clean and interesting smoking experiences.
Here are the three major advantages of using disposable shatter pen Canada to smoke cannabis products.
Discreet Design
Disposable pens appear to be standard beautiful writing pens in a pocket and no one would know they contain cannabis. Cannabis users can feel the body high with ease while using these stylish dab pens, which have discreet and subtle designs.
Free of Odour
You won't get caught smoking marijuana while at a library or in public, where such activities are often prohibited. Canada offers you with an odor-free method to consume cannabis without any apparent weed scent by using disposable pens.
Easy to Use
The major benefit of smoking distillates using disposable pens is that they are simple to use. There will be no problems with a disposable shatter pen.
Cannabis Disposable Pens Guide
Disposable pens are gaining traction due to their stylish and lightweight design. Featuring a capacity of 1.3ml with 280mAh battery, these devices can provide up to 300 puffs each! As disposable vaping has advanced over time, users not only take pleasure in its convenience but also benefit from cleaner vapor production that comes along with more than 300 satisfying puffs per device!
If you're ready to make the switch from cigarettes, disposable vapes are undoubtedly your best bet! Transitioning away from old habits can feel intimidating, but never fear – our "Stop Smoking" and "New Vapers" guides provide all of the relevant information about different types of vape options for a smooth transition. Using weed delivery GG4.Store, people who are 19 years old or older can order marijuana disposable pens in Toronto. Don't miss this opportunity to jumpstart your journey towards improved health with vaping today!
What is a Disposable Vape?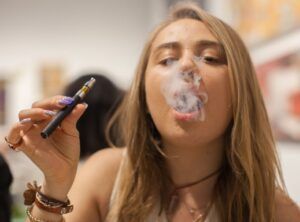 Disposable vapes are generally used just once, and cannot be reused like refillable or rechargeable versions. As soon as the battery runs out or all of the e-juice is gone, these devices must be disposed of responsibly.
Disposable vapes are small and portable with remarkable flavor options, adjustable airflow for convenience, powerful batteries that reach up to 700mAh, quick producing nicotine salts and a generous 3-7 ml capacity of liquid. These convenient devices make it possible to discreetly take them on your travels without worrying about running out.
How do Disposable Vapes Work?
Taking a puff from any disposable vape activates its embedded chip, launching the closed pod system with an unparalleled resistance coil that replicates the sensation of smoking cigarettes. It's been specifically crafted to bring users back to their classic tobacco experience.
Disposable vapes provide the ideal combination of convenience and quality. With no buttons to push, you'll be vaping quickly and efficiently wherever life takes you! The battery energizes a coil that is wrapped in cotton before heating up the e-liquid to create an aromatic vapor cloud once its metal components reach those high temperatures. If efficiency without sacrificing excellence is your goal, disposables are just what you need!
How to use a disposable pen?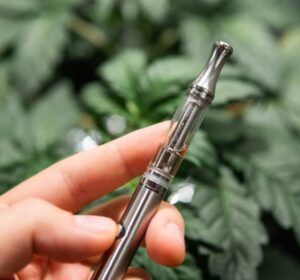 Disposable vapes are the perfect solution for anyone looking to get started with vaping in mere minutes. All you have to do is remove it from its packaging, draw on its mouthpiece and begin your journey of healing! No complex settings or filling tanks are necessary; all these products need is a preloaded battery and nicotine salt as an alternative to tobacco so that you can enjoy a smooth experience without any fussing over configurations. Get quick relief in no time – what could be more convenient?
When you use a disposable vape device, it is important to take slow draws and not breathe hard into your lungs.  GG4.Store Toronto weed delivery service offers top-notch vape pens for all customers aged 19+ in Canada so make sure to check them out today! This will help you get the right amount of vapor with each puff and prevent any throat irritation or coughing. Additionally, drawing at a moderate speed helps to prevent too much air pressure from building up inside the device, which can cause leakage issues.
When Should You Replace Your Disposable Vape Kit?
Disposable vapes can be thrown away when the battery is dead or when you have used all of the e-juice. You will usually reach your puff limit before needing to buy a new battery because disposables are made to only hold a certain number of puffs.
Your vape pen will tell you when it is time to get a new one. The device will let you know that it can't be used anymore. Even if there is still some juice left in the vape, if a hit isn't being taken then more than likely the battery needs replacing with a fresh one.
Disposable vapes should not be your go-to choice for everyday vaping. Instead, consider them as a way to experiment with an alternative to tobacco or even use it in the event of an emergency if you're ever out of juice on your main vape. This approach will help you find out which is a better option and can supply continuous vaping when there's no power source available.
Who Are Disposable Vapes Suitable For?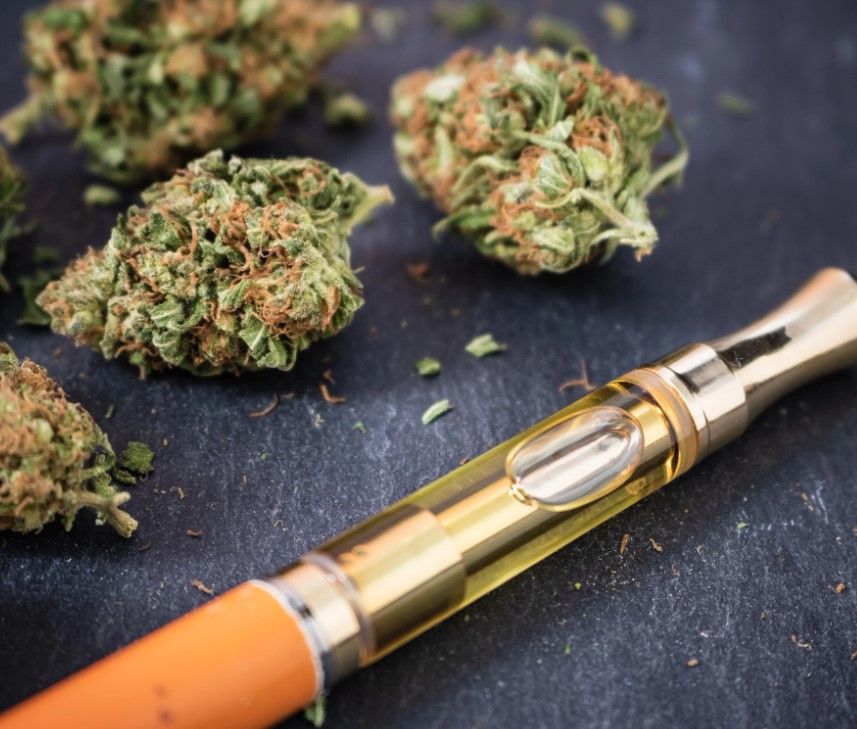 Disposable vapes are the ideal device for those seeking to break away from their cigarette and tobacco addictions. Moreover, they're employed by many people as it is so simple to use providing an instantaneous nicotine rush! Its slender design makes them even more desirable than before – a perfect option for anyone looking for the best marijuana in Toronto can be found at GG4.Store weed dispensary. Tired of smoking cigarettes? Vaping could be your ticket to freedom! You can choose from a range of flavors, including tobacco that replicates the traditional cigarette taste to exotic fruit and refreshing menthols. Don't wait any longer – why not give it a go now?
Disposable e-cigarettes are an ideal option for more experienced vapers due to their convenience and affordability. These devices won't substitute a traditional mod device; however, they provide the perfect opportunity to experiment with different flavors of vape in public without calling too much attention.
How to Choose A Vape That's Right for You
If you want a disposable vape, this is the right place. You don't need to worry about complicated features. Just pick the flavor you like and the device that meets your needs. Making a decision is simpler than ever before! To make a smart choice, you should learn about the differences between various types of disposable e-cigarettes.
When you are considering a disposable vape, there are several components to consider; battery life, puff count, e-liquid capacity and flavor. Don't forget to check the nicotine levels before making any purchase – it should meet your needs perfectly! Additionally, contemplate the PG/VG ratio as this affects vapor production and aroma. Order cannabis online to try the best weed disposable vape in Canada. Make sure that you get a perfect balance of all these factors when selecting your new device! Armed with this knowledge, you can make a well-informed decision as to what would be the best choice for your individual needs. If you're planning an extended trip, it's wise to invest in a disposable vape that has high puff capacity – some models offer up to 3000 puffs! While the initial cost may seem expensive at first glance, buying one of these disposables could save money over purchasing multiple cheaper versions down the line.
Disposable Vape Not Hitting/Weak Hits
Vapers, don't be disheartened if you're having difficulty getting a satisfactory hit out of your disposable pens. Several potential sources may be the underlying cause!
Air bubbles are trapped around the coil or in the cartridge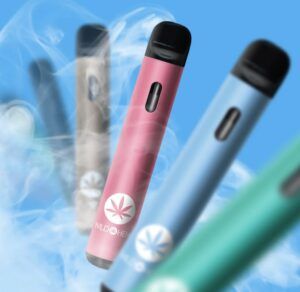 Is your nicotine-disposable not providing an enjoyable vaping experience? Don't worry, the fix is easier than you'd think! Air bubbles blocking up the cartridge or coil can be quickly and easily cleared with a few simple taps. Just gently tap where the cartridge connects to dislodge any clogged pathways, allowing for smooth operation again in no time at all.
Debris is clogging the mouthpiece and hindering airflow
It is important to be careful of any pieces of dirt or other things that might block the part of the pen that you breathe in from. Portable pens that can be thrown away after using them are very convenient because they are small and easy to carry around, but this also means that they are more likely to get dusty or have lint accumulate on them over time. To stop this from happening, regularly check your vape pen's airway for any blockages with a safety pin or toothpick – it's easy!
You bought a fake disposable pen
Navigating the e-cigarette and vape pen industry can be a daunting task – with so many products on offer at reduced prices, it is often hard to tell if you have acquired an authentic or counterfeit disposable pen. Not only do these inferior items potentially introduce harmful risks but they also lead to internal malfunctions of parts such as coils and batteries which could prove dangerous. It's important to ensure that your vaporizer is real before purchase! Have you been experiencing difficulties with a tired pen? The issue could stem from days spent in the manufacturer's storage or general mishandling during travel. Instead of wasting time on replacements and repairs, invest in something new that will simplify your life!
Dead Battery: Is Your battery draining fast?
If your vape pen's battery has depleted, it is time to recharge and restore its power. Connecting a recharger will do the trick; however, if you find that your device can no longer hold a charge then it may be wiser to invest in an updated disposable pen for consistent performance and reliable energy output. Why bother with inefficient low-capacity batteries when there is another effective solution available? GG4.Store Toronto is the premier destination for those in search of reliable mail order marijuana service and same day weed delivery. Shop our online cannabis store today to explore a wide selection of premium quality products! When you are making a plan to make your battery last longer, remember to factor in overcharging, extreme temperatures and metal exposure, as well as damage caused when taking off its outer wrapper. By factoring these elements into your design strategy you can make sure that your device has a long-lasting performance!
Liquid Run Out
Much like people need oxygen to survive, disposable vape pens need e-liquid for optimal performance and the delicious hits they are known for. If your vape isn't giving you as many puffs as it should be, check how much liquid is left in its pod. If you're in search of outstanding cannabis products, look no further than GG4.Store online dispensary near me! With our wide array of top-tier marijuana disposable pens, we guarantee your satisfaction.
 The Airflow Sensor Isn't Sensitive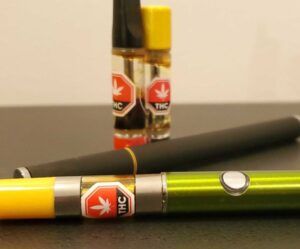 The vape flow sensor is a very important part of any disposable pen. It turns on the coil, which is a special heating element. When it is turned on, the temperatures inside the chamber get hot, between 100–250 °C (212–482 °F). This produces an inhalable vapor instead of combustible smoke like regular cigarettes. The best disposable pens in Toronto are available at GG4.Store weed dispensary with same day delivery. If you understand how a vape flow sensor works, it will be easier to understand how an air flow detector works. The airflow detector regulates the air intake into the atomizer so that each puff is perfect.
The purpose of the airflow sensor is to make your device's vapor output taste better. More air flow makes it taste better, but it also makes the taste weaker since the vapor spreads out quickly.
If you have noticed that the airflow is not as good when you are vaping, this means that the juice is evaporating too quickly. This will give you a bad experience and make you go through your vape juice quicker than normal. You can get the airflow sensor replaced so that you can enjoy vaping again!
 Disposable Vape Taste Burnt
Don't let the lack of flavor be your downfall while vaping – it could indicate that there's not enough e-liquid saturating the wick. Dry hits are most commonly caused by insufficient saturation, whereas an over-saturated wick yields those burnt hits we all hate to taste. To make sure you get just the right amount of flavor every time, keep up with checking and replenishing your pen!
Don't vape until your e-juice has had time to absorb into the cotton! Otherwise, you'll miss out on a flavorful experience and lack satisfying vapor. To make sure you get what you're looking for, try GG4.Store weed delivery in Toronto; all customers aged 19+ can purchase top-quality marijuana there. Furthermore, even if you get dry hits don't keep vaping; that awful burnt taste will wreak havoc on your throat which isn't pleasant in the slightest.
Are you experiencing a burnt flavor while vaping? This is usually caused by an inadequate amount of e-liquid on the wick or incorrectly set wattage. Resolve this problem quickly and easily with these steps:
Increasing the wattage leads to an even more powerful warmth and quicker vaporization, ultimately providing maximum pleasure in each puff!

When you're feeling creatively drained, take a break and allow yourself to recharge. This is the best way for your muse to come back!

To experience optimum performance, you must make sure your atomizer has time to soak up the liquid properly before inhaling. Three or four solid puffs with 15-20 second breaks between each one should do the job!
Factors to consider when purchasing a disposable pen
With the sheer number of brands and flavors available for vaping, it can be tricky to find what is perfect for you. We are here to make sure your experience with vaping is as pleasurable as possible – that's why we bring you our guide on factors to consider when selecting a brand or flavor. Order cannabis online to try the best pot at our Toronto's Best Online Dispensary. Don't let yourself get overwhelmed – take advantage of this helpful resource today! Easily locate your ideal fit now and enjoy stress-free vaping!
Enquire about the number of puffs it dissipates:
When choosing a disposable vape, pick one that lasts for around 100 puffs. Also, pay attention to the amount of wax or oil in each cartridge – it varies depending on the type!
Testing the disposable before leaving the store: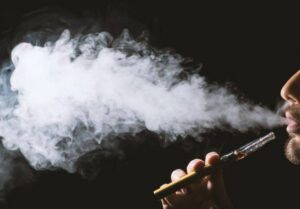 Some people will try to trick you into buying something that is not a good deal. To avoid this, test the product before you buy it. If you are not sure if it works, ask the salesperson to show you. This way you can be sure that you are getting a good product and not waste your money.
Choose the right brand that offers you your most preferred strain(s):
Do you want to find a Wotofo vape? You can find a lot of different types of vapes from different manufacturers. You can find one that uses your favorite strains. At Wotofo, we have many options for you to choose from.
Conduct some research
Invest some of your energy in connecting with the vaping community online! Reach out to other forum members and acquire beneficial advice on how best you can use disposable pens. Be sure to explore GG4.Store, our local cannabis dispensary near me, for quality cartridges and disposables that will help take your vaping experience up a notch!
How long does disposable vape last?
Disposable pens have varying lifespans depending on how often they are used. People who use them extensively will likely run out of ink more quickly than those using the pen less frequently. The TPD legislation has put in place minimum size requirements for flavored vaping devices that must be met by manufacturers, and it also outlines a specific amount of time for each puff taken these single-use units should last through.
The size and quality of the battery will affect how long your disposable vape lasts. The Wotofo Mini Pre Filled Vape, for example, has a 400mAh capacity. This means it is light but powerful enough to provide you with up to 600 flavorful puffs! When choosing a battery for your vape, this is one product that you can trust. At our Toronto online cannabis store, you can trust that we offer the best mail order marijuana service and same day weed delivery available! With us, you'll get fast and reliable access to all your favorite cannabis products – without having to leave home. Shop with confidence today and experience convenient quality right at your fingertips!
Safety of disposable vapes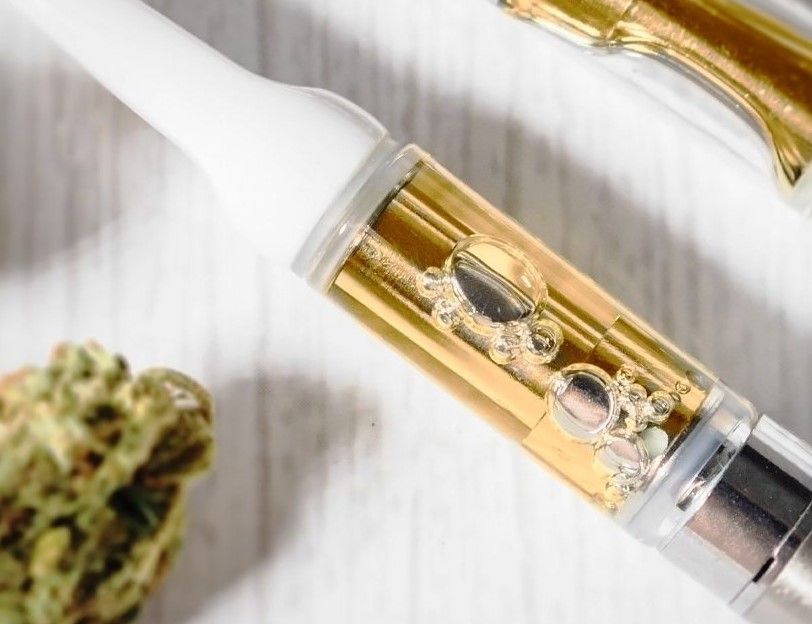 If you're looking for an effortless and secure vaping journey, the Wotofo Mini disposable vape kit is your ideal solution. This brand goes to great lengths to guarantee that its product meets all safety protocols as well as provides a stress-free experience from start to finish. With this purchase, you can be certain that not only are you safe but also making the most of every penny spent! Disposables offer a unique electronic circuit that produces vapor, composed of smaller aerosol particles than those generated by traditional cigarettes. To obtain the best marijuana in Toronto, shop at the GG4.Store cannabis store near me. This makes it less damaging to inhale and substantially decreases the health hazards associated with smoking tobacco smoke. Studies indicate disposables are comparatively safer due to their physical qualities.
How to store a disposable vape?
To achieve a goal, you must maintain the standard of quality you desire. This is also true for wineries. They need to make sure that their wine tastes good all the time. To do this, vintners store their wines in cellars where the temperature is always the same. This way they can be sure that their wine will taste great! To get the most out of your vaping sessions, care for your disposable vape as a Bugatti owner would with their car. This way, you can protect its pristine condition longer and enjoy unforgettable experiences every time you inhale from it!
Keep it in an upright position
For a better vaping experience and to keep your device functioning at its best, always remember to stand it upright. This will invigorate and sharpen your senses while avoiding moisture leakage, clogging of important parts, lack of taste due to improper performance – not to mention more susceptibility for dirt accumulating inside the device. Get the most out of disposable pens when you order online from GG4.Store cannabis dispensary in Toronto today! If you want an enjoyable vape with optimal functionality then make sure that it's kept standing!
Offer it the right protection
Are you trying to extend the life of your disposable vape and maximize vapor production? Look no further than creative solutions from around your home. Toothbrushes and other thin items can be stored with quick tricks right in our own homes! When treating a disposable vape like any other household object, you'll experience its advantages for much longer than normal.
Prevent bright lights and heat
To get the most out of your disposable vape, keep it tucked away in a cool spot free from direct sunlight. This will not only maintain its flavor and aroma but also ensure that you can enjoy it for longer!
FAQ About Disposable Pens
Which Disposable Vapes Last Longer? 
Ready to invest in a reliable and long-lasting disposable vape? Discover the top choices for yourself with our comprehensive review of leading vaping brands! We have carefully considered factors such as battery capacity numbers and e-liquid amounts when creating this summary – so that all your needs are taken into account. You don't need to waste time aimlessly searching anymore; with these results at hand, finding the perfect product has never been easier!
Which Disposable Vape Is the Best For Me? 
When it comes to selecting the perfect disposable pen that meets all your needs, you must consider a few factors. Make sure to take nicotine strength, flavor selection and battery capacity into account when making your choice to make an educated decision.
Can Disposable Vapes Make Big Clouds?
If you are striving for big, billowing clouds of vapor, higher-wattage coils and high VG e-liquids can make it much simpler. While disposables were created to give users a draw similar to smoking cigarettes, now there exist types designed specifically with the DTL vape in mind who desire an abundance of smoke!
How To Store a Disposable Vape?
To keep your vape in good condition, store it in a safe place where kids can't get to it. Keep it away from extreme temperatures, which can damage the vape and make it unusable.