Buying Cannabis Online in Richmond, British Columbia
Wedged between the Rocky Mountains and the Pacific Ocean, the westernmost Canadian province of British Columbia is recognized worldwide for the diversity of its natural landscapes as well as of its people. Its scenic beauties along with its diverse cultures offers endless activities, attractions and experiences at all times of the year, making it a popular destination for tourists and students as well as an optimal place to call home. In fact, its urban center, Vancouver, is a city that is often featured on lists of top liveable cities in the world, consistently maintaining high rankings in The Economist, CNN and Business Insider among others.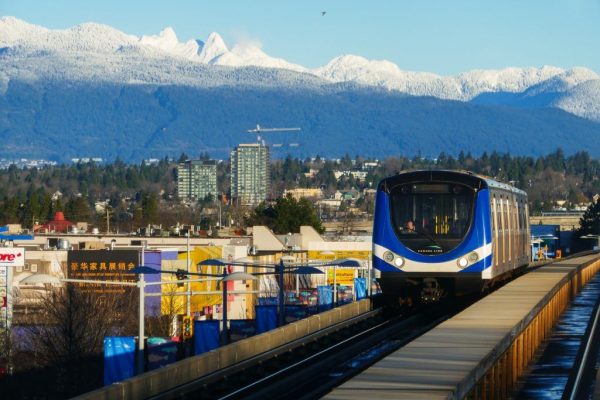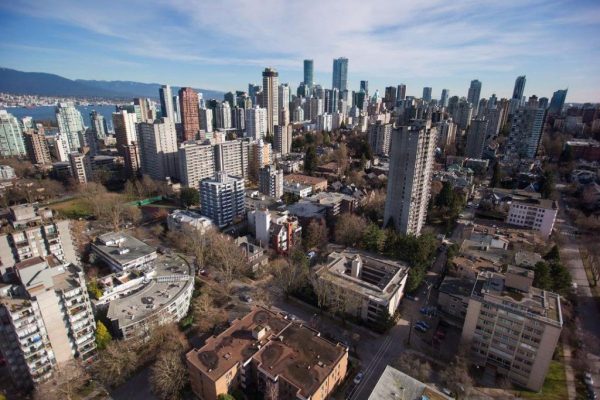 GG4 is a BC online dispensary that serves all of Canada with direct to your door delivery. In beautiful British Columbia we offer the best cannabis available on the market. After all, BC bud has become a worldwide sensation. Even those who get high in Amsterdam love to puff on the BC bud. While BC bud is known around the world as the best marijuana on the plant, we are strictly focused on getting weed to our fellow Canadians.
Be sure, that GG4 is a leading legal Canadian retail cannabis chain store. Our cannabis in a variety of locations offer a wide array of licensed producer cannabis products to choose from. We have a range of products including THC chocolate, CBD products, smoking cannabis, accessories, vaporizers, softgels, gummies, and much, much more. When you come to shop with us, you can be sure that you will face a friendly and helpful team who can guide you and help you with our range of products, whether you are new to using products like these, or are experienced. We can make recommendations on what you might want to try, as well as alternative products like oils, softgels, and chocolates, for example.
Cannabis Laws in Richmond
If you're under 19, you can't possess or use cannabis. It's illegal. If you're under 19 and found with more than five grams of cannabis, the police can give you a ticket. The penalty is a $200 fine. If you pay it, you won't get a criminal record. It's an offence to sell or supply cannabis to someone under age 19.
Wherever tobacco smoking is allowed, you can generally smoke or vape cannabis as well.
Under BC law, using cannabis is not allowed in the following public places:
Playgrounds, sports fields, skate parks, swimming pools — or any deck, seating or viewing areas in these places.
Public buildings, workplaces, or common areas of apartments or condos — or within six metres of their doorways, windows, or air intakes.
Within six metres of bus stops, train stations, ferry docks, or other transit hubs.
Regional, provincial, and municipal parks — except in designated areas.
Public patios. Some restaurants and bars in BC have a tobacco-smoking area on their patio. But you still can't smoke (or vape) cannabis there.
Cannabis Possession in Richmond
Adults aged 19 and older may purchase up to 30 grams of dried cannabis or an equivalent amount of non-dried cannabis product. The daily purchase limit is 70 grams for liquid product, 15 grams for edibles, 0.25 grams for concentrate, 5 grams for fresh cannabis, and 1 cannabis plant seed.
| | | | |
| --- | --- | --- | --- |
| Class of Cannabis  | Quantity equivalent to 1 g of dried cannabis  | Calculation | Equivalency Amount  |
| Dried cannabis  | 1g  | 1 g x 30 =  | 30 g of dried cannabis  |
| Fresh cannabis  | 5g  | 5 g x 30 =  | 150 g of fresh cannabis  |
| Solids containing cannabis  | 15 g  | 15 g x 30 =  | 450 g of solids containing cannabis  |
| Non-solids containing cannabis  | 70 g  | 70 g x 30 =  | 2,100 grams of non-solids containing cannabis  |
| Cannabis solid concentrates  | 0.25 g  | 0.25 g x 30 =  | 7.5 g of cannabis solid concentrates  |
| Cannabis non-solid concentrates  | 0.25 g  | 0.25 g x 30 =  | 7.5 g of cannabis non- solid concentrates  |
| Cannabis plant seeds  | 1 seed  | 1 seed x 30 =  | 30 cannabis seeds  |
Where to Go in Richmond After You Get Your Cannabis
Richmond is a coastal city located in British Columbia, Canada. Richmond has the highest immigration population in Canada which makes it a melting pot of many different cultures! This city is a short distance from Vancouver, and it was the site of several events during the 2010 Winter Olympics. Many people travel from larger cities to enjoy the sights and nature of this stunning island located at the mouth of the Fraser River. These are the best things to do in and around Richmond, Canada if you are high:
1. Tour the Museum of Anthropology at the University of British Columbia
The Museum of Anthropology is a part of the University of Brish Columbia and it's located a short drive from Richmond. It's well worth the travel, as this is one of the best museums of its kind in the world. It features displays of world arts and culture with an emphasis on those of the Pacific Northwest. This is a teaching museum which means this is where UBC offers courses on art, anthropology, and conservation. The UBC Museum of Anthropology has over 38,000 ethnographic objects and 535,000 archaeological objects.
2. Stroll the Garry Point Park
Richmond's Garry Point Park is easy to recognize from its unique rolling landscape and the large, red public art piece. The park also offers amazing views of the South Arm of the Fraser River and the Gulf Islands. Locals know Garry Point Park as the best place to watch the sunset in Richmond. Unique features of this park are the Kuno Garden, which is a Japanese style memorial garden, and the open areas for kite flying.
3. Visit the famous Wreck Beach
Wreck Beach is one of the most popular beaches in Canada, and much of it is clothing-optional! This is a popular spot for Vancouver and Richmond locals in the summer months, and a lot of live events are hosted here. During the off-seasons, Wreck Beach is a great spot for walking and there are many sandy trails which offer excellent views of Point Grey. Though the sand is rocky in places and the water tends to be chilly year-round, Wreck Beach is a fun, exciting destination!