There are many ways to get involved in the cannabis market, but there are also many non-plant-touching businesses that support the industry, such as package design, transport, or distribution. As a result of this, there is employment available for everyone in the business; all that is required is to acquire the necessary knowledge and follow local rules.
Even though global cannabis laws are far from lax, the industry has still seen immense growth and is currently worth over 24 billion dollars. for anyone willing to pursue it, whether out of passion or career interest. So, if you're looking to get into the nitty-gritty of one of the world's most unlawful but nonetheless booming industries, here are a few opportunities available in the cannabis industry!
Positions in the cannabis industry can be broken down into two categories: those directly related to cannabis, and those that are indirectly related. The former would include jobs such as growers and extractors, while the latter may consist of electricians or designers. In this guide, you will not only learn how to become a budtender but also what other options are available now that cannabis has been legalized.
How To Become A Budtender In The Marijuana Industry
If you enjoy cannabis, then chances are you've thought about working in the industry at some point. The demand for workers is high in all growing industries, so those with experience and a good work ethic will find many opportunities. If you're looking to enter the cannabis industry, there are a few key things you should know. First and foremost, the demand for knowledgeable professionals is high. occupations in the field include doctors and technicians, producers, merchants, and journalists. However, before you can start working as a budtender, there are a few prerequisites you'll need to meet.
Budtending is a job in the cannabis industry that allows anyone with an interest in marijuana to get started without much difficulty.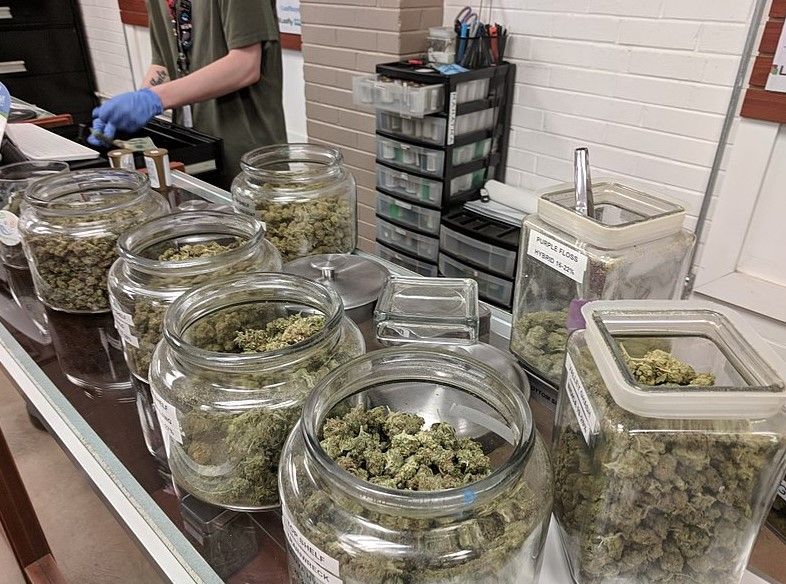 Who Is A Budtender?
Many people in the cannabis industry have extensive experience working behind the counters of dispensaries and coffee shops. Budtenders are experts who can help you find the right legally purchased and regulated cannabis products for your needs.
Budtenders are like drink experts, and they work in stores that sell a specific type of alcoholic or non-alcoholic beverage. They're always happy to help their customers choose the best product for their needs, so they give thorough explanations of each item in the store. In order to be successful in the cannabis market, you need to stay up-to-date on all of the different strains of marijuana and advances in the industry.
The Abilities You Have To Master In
If you've ever considered working as a budtender, you're not alone. The job looks fun and appealing. But what does it take to become a budtender, and what are the day-to-day responsibilities?
The most important requirement for working in the budtending industry is having a genuine passion for marijuana. It would be pointless to have someone helping customers find the right product if they don't care about cannabis themselves. Customers want you to build trust with them, and the only way to do that is by demonstrating your excitement and knowledge about what you're selling.
Another critical element of being a budtender is product knowledge. For example, it would be unwise to apply for a position selling craft beer if you cannot tell the difference between an India Pale Ale and a porter.
Those working in or hoping to work in the cannabis sector need extensive knowledge of marijuana. This is especially pertinent for those desiring to cultivate it. While staying updated on every available strain can be difficult, being informed about popular strains as well as new products such as vaporizers and concentrates is essential.
Finally, a Budtender must always be willing to educate themselves and learn new things. We have said in the past how difficult it is to know everything there is about all of the various cannabis strains or products that are being introduced into dispensaries.
Since the cannabis industry is new and always changing, budtenders need to stand out by being committed to learning throughout their careers. This way, they can stay up-to-date with technological advancements and legislative changes in the cannabis industry.
To thrive in this industry, Budtenders must be outstanding at customer service. No matter if the customer is brand new to cannabis or they feel like they know everything there is to know, every single one should be treated with respect and compassion.
For This Position, You Will Need Either A Qualification Or A Certificate
Requirements for watchmen vary depending on the business and location. Some companies place more importance on specialized training or qualifications when looking at applications.
The best way to determine the paperwork you need and where to get it if you want to work with local marijuana stores or cafes is by talking to the establishment's owners directly.
Possible Locations Where One Could Search For A Job
In this article, you'll learn the requirements needed to work in a marijuana dispensary. But where should you start your job search?
since the cannabis industry has grown, many online job boards that only cater to this industry have surfaced. If you're interested in working with cannabis specifically, it might be useful to search for these types of opportunities on specialist employment forums instead of general ones. You could also explore Craigslist; however, always approach listings on here with caution.
Many people believe that the only way to get a job in the cannabis industry is by going through a dispensary or coffee shop and asking about available vacancies. However, if you take initiative and reach out to those who are already established in this field, you will have access to invaluable insights from their experiences. Keep in mind that since the cannabis business is still new, almost everyone knows someone who could help advance your career.
What Characteristic Features Distinguish A Skilled Budtender?
At cannabis dispensaries, budtenders and sales associates connect with customers, give them information about the various types of cannabis available at the business, and then complete transactions. Your budtenders should have excellent customer service skills, a comprehensive understanding of the cannabis industry, and be prepared to deal with whatever challenges come up during their shift.
Experience And Education Are Important In Every Career
In order to work in a dispensary, budtenders must be certified and have extensive knowledge of different cannabis products. This includes being able to inform customers about various strains of cannabis, what type of product is best for them, and the medicinal applications of cannabis. The Cannabis Training University provides certification for prospective budtenders.
When a customer enters a dispensary, the budtender should have an in-depth understanding of each cannabis strain and its characteristics, including aroma, taste, and effects. If a client requests a particular strain that is not available, the budtender should be able to confidently recommend an alternate option.
Prior to applying for a budtender job, make sure to become familiar with the required qualifications and duties by reading the job description. Because cannabis knowledge is key in this industry, consider getting Budtender Training or Certification. While some dispensaries may require retail experience, most would prefer applicants with marijuana education on their resume.
If you want to succeed as a budtender, it's not enough to just be interested in cannabis – you should also be able to understand the different medical needs of customers who visit your dispensary. After all, their safety is directly related to your ability to recommend the right strains for them. Fortunately, there are plenty of ways to stay up-to-date on the latest developments in the industry, such as social media and blogs written by other experts.
The Benefits Of Working In The Cannabis Industry As A Budtender
The following are some advantages of working as a budtender:
There are price reductions possible
If you work at a marijuana dispensary or pharmacy, you may be eligible for employee discounts or other special incentives. By reselling the products or keeping them, budtenders can help themselves or a member of their family in two ways: financially and by fulfilling a need.
A chance to influence public opinion
The budtender's image and role acts as a positive representative for the cannabis industry. He is able to break popular stigmas and show that not all cannabis users fit the negative stereo type.
An opportunity to make a difference in the world
Budtender feels ecstatic to be able help all of his clients, whether they are cannabis market newcomers or experts, and regardless of whether they use cannabis for recreational or medicinal purposes.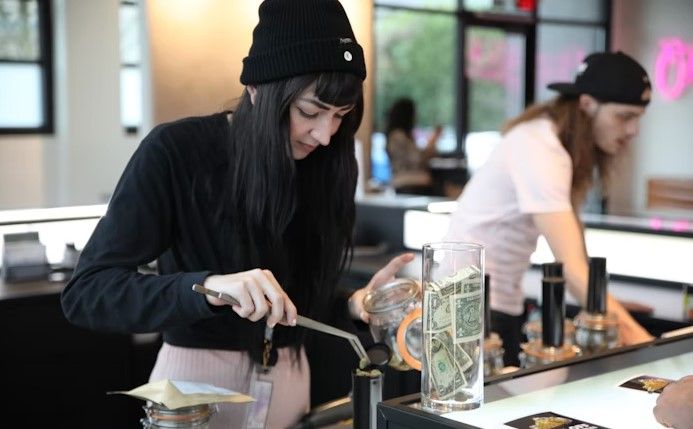 The Steps One Must Go Through To Work As A Budtender
If you want to work as a budtender, it's important that you're prepared to capitalize on the growth of the cannabis industry in America. There are steps involved in becoming a professional at anything – from taking specialized classes and programs to obtaining credentials.
First, educate yourself about marijuana.
No matter how much experience you have in the marijuana market, budtenders should never stop learning about the products they sell. If you want to be successful, you need to be passionate and driven to achieve that success.
Budtenders and street sellers have different levels of knowledge about the products they sell, which could be all that's needed to attract new customers and keep existing ones.
The second step is to maintain a connection
There is no substitute for knowledge in the cannabis industry. Staying up to date with current events by reading articles on social media platforms is essential for budtenders. They must also be aware of the laws and regulations governing the purchase and use of cannabis, so they can communicate this information to customers accurately.
The third step is to construct a network of contacts.
The cannabis industry is small, so it's vital to keep in touch with consumers and employees of dispensaries. These connections are essential because they provide insight into the thoughts and opinions of those within the sector. Knowing that you have a positive impact on the people who live around the world can be very fulfilling.
Obtaining a certification is the fourth step.
A budtender is someone who has undergone training and therefore distinguished themselves from the owner of a cannabis dispensary. Because there are limited opportunities for formal training, only a select few universities provide credentials to become a budtender. Online courses may be completed but they will not guarantee gainful employment.
The Bottom Line
In order to work at a dispensary, budtenders must be certified and have intimate knowledge of many cannabis products. Additionally, in order to give clients visiting the dispensary a fantastic experience, employees must demonstrate their deep understanding of various cannabis strains, products available, and the therapeutic uses for cannabis.
It is essential to be knowledgeable about the properties of each cannabis strain, including scent, taste, and effects. When a customer makes their initial request, an educated budtender who understands cannabis should be able to apply that knowledge and propose another comparable strain.
Individuals working in the budtending industry need to be able to meet the needs of those who use medicinal marijuana. Your ability to understand medical issues associated with certain strains is crucial for customers' safety. Budtenders who want current information on advancements in cannabis can find social media and industry blogs helpful.