Chronic pain is a major problem in the United States. According to the CDC, about 20.4 percent of all US adults suffer from persistent pain. That's 50 million people in total. Medical marijuana provides an answer for this problem. In a Michigan Medical New research, 62.2% of patients used medical cannabis to alleviate chronic pain symptoms on various parts of their bodies. Cannabis-infused or derived topicals are one of the most effective and efficient methods for treating pain and inflammation throughout the body, regardless of where it is located. You can also try Organic THC Oil 750mg for Pain.
Topicals are cannabis-infused lotions or oils that feature high amounts of cannabinoid compounds, which are absorbed through the skin when applied. Topicals are effective for pain-related problems, particularly those concerned with muscles, nerves, and skin, and they're one of the most popular ways to use CBD.
Here are some essential qualities of most quality topicals:
Independently lab tested for quality
Hemp or pesticide-free cannabis extracts
Easy to dose
Made in the U.S.
Labeled clearly
What to Consider While Choosing a Topical
When it comes to selecting the proper cannabis topical to cure your aches and pains, it's critical to get it right the first time. That implies looking beyond the price tag and well-known brand name in order to figure out which concentration, type of cream, and cannabinoid profile are ideal for treating what ails you.
For example, a cannabidiol (CBD) cream applied to dry, scaling, or damaged skin is more beneficial than a transdermal patch loaded with tetrahydrocannabinol (THC). The transdermal patch, on the other hand, would be far more effective at relieving muscular or nerve-related spot pain than CBD cream. It all comes down to finding the right product with the appropriate cannabinoid content for the specific problem.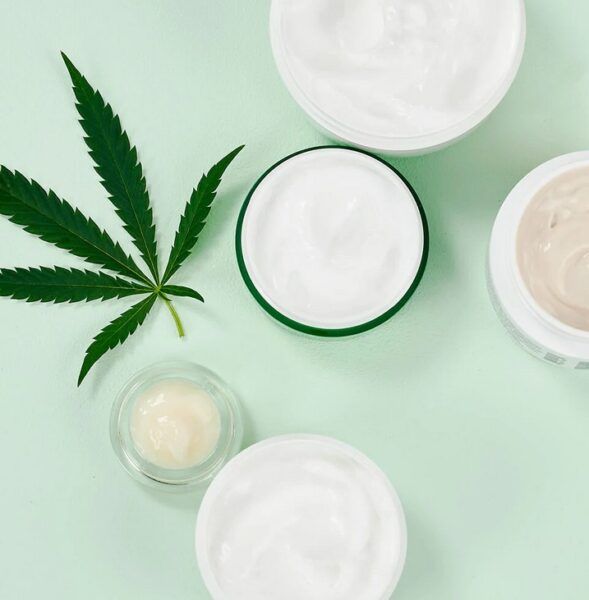 Cannabinoids
The many forms of cannabinoids and the various types of CBD topicals are two very important parts to consider when selecting the ideal topical for you. Topical CBD products, for example, tend to be most efficient in terms of reducing little aches, pains, and soreness. THC-infused lotions are generally utilized to relieve severe problems below the top few layers of skin, including muscular and nerve pain. The distinction between those two items is where and how easily you can acquire them.
Hemp-derived CBD products are now available online and at most grocery stores and health food shops, thanks to the 2018 Farm Bill's passage. It's legal as long as the THC level is below a .3 percent threshold. However, THC-containing items are more likely to be accessible only from licensed dispensaries in states where cannabis has been legalized for medical or recreational purposes.
Potency
There's no debate that THC-infused lotion is superior at reducing pain than CBD-based formulations. When it comes to topical treatments, however, there are gradations of strength available. Full-spectrum products, for example, offer the entourage effect because they include a blend of various cannabinoids in addition to THC.
Third-Party Lab Testing
There have been genuine worries about CBD-based products' THC concentration in the past. The easiest method to ensure you're getting what you pay for is to make sure it's third-party tested. That third-party testing ensures that the goods are pure, correctly dosed, and contain the amounts of cannabinoids claimed on the label. Third-party testing is required for both pure and high-quality items, as well as accurate dosage and positive effects. It's vital to remember that third-party labs that provide analysis certification are far from the gold standard when it comes to cannabis product testing.
Cannabis Source
Cannabis topicals, just like all cannabis topicals, are not created equal. The finest quality products are infused with the highest-quality cannabis plants, free of dangerous pesticides, impurities, and poorly grown/harvested cannabinoids. Simply said, a cannabis topical is only as effective as the cannabis compounds used to make it!
Ingredients
There are numerous additional components and components in the majority of the cannabis topicals accessible on the market today. Not only is their top-notch hemp-derived CBD, powerful THC, and other medical-strength cannabinoids, but some topicals also contain uplifting essential oils for pleasant smells and extra cooling/relaxing effects or moisturizers to nourish and heal the skin it's applied to.
Price
It's all about the money. If you want to get the greatest quality cannabis topicals, you'll have to be willing to pay for them. Products with superior components, the most reputable third-party testing, and the maximum overall potency are generally more expensive, especially for medical patients.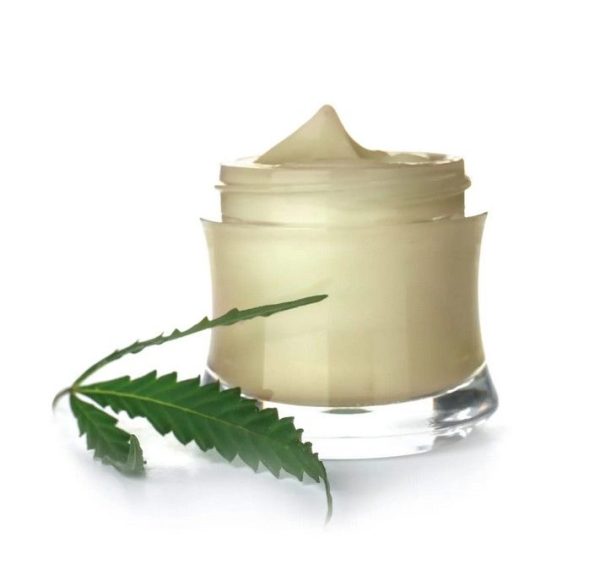 How to Use Each Type of Cannabis Topical
With so many various sorts of medical cannabis topicals, it might be tough to figure out which one is best for topical application. We at Leafwell are happy to provide a step-by-step tutorial for each type, which is fortunate.
Balms and Salves
When it comes to topical cannabis products, most people would think of THC or CBD lotions and salves. These are unquestionably the most accessible sort of medical cannabis for users since all you need to do is take the prescribed amount from the tube, tin, or container it's in and apply it to your hurting nerves, aching muscles, or dry, damaged skin.
Topicals are generally quite simple to administer, especially because they are typically quite easy to use. However, it's usually difficult to dose balms and salves, and they're among the simplest cannabis topicals to dose.
Oils
Infused cannabis oils, which are similar to balms and salves, can be used topically as well. In the same way that topicals may be applied using a dropper, infused cannabis oils can also be used topically. Cannabis oils can be used topically just like tinctures if you apply them in the same way.
Gels
Cannabis-infused gels are somewhat distinct from other types of cannabis therapeutic products. Gels, unlike balms, creams, and salves, aren't meant to quickly penetrate into the skin. They're intended to stay on top of the skin's surface and moisturize and heal the upper layers of dry, flakey, or damaged skin for longer periods of time. Gel is also good for reducing pain and nerve problems caused by burns.
Sprays
Cannabis-infused sprays are one of the easiest and least messy ways to administer your medication when you need it most, thanks to their fast, simple, and mess-free application. Spraying on yourself or someone else is simple, as long as you don't mind getting cream, gel, or oil all over your hands.
Transdermal Patches
Transdermal patches, little bandaids with topical medication on the side that's applied to the skin, are another popular choice among medical patients who dislike the messy mess that comes with other types of topicals on this list. These patches slowly distribute cannabinoids into the circulation over time in a controlled way.
Best Cannabis Topicals
Now that we've gone through all of the specifics regarding what sorts of topicals exist, how to tell if they're genuine, and how to get your dose correct, let's look at some of the greatest brands and varieties of topicals for some of the most common conditions for which people use topicals.
Best Topical for Joint Pain
Joint discomfort can be debilitating. More than 15 million Americans, or one in four adults, suffer from terrible joint pain, whether it's due to a muscle strain, sprain, annoying ailment, or some other condition.
We recommend a full-spectrum product since joint-related problems can be quite terrible, therefore we suggest CBDFX's Muscle and Joint cream as the best overall joint pain treatment.
This creme, which contains only the purest CBD available, has no sweeteners, fragrances, or extracts. Other components include pain relievers such as white willow bark, caffeine, and menthol for a soothing and cooling effect. We strongly advise you to try it.
Best Topical for Muscle Soreness
When it comes to using topical cannabis to alleviate muscular and nerve pain, your best bet is a product that includes a wide range of active cannabinoids in order to take advantage of the entourage effect. That's why Dr. Solomon's Restore 1:1 transdermal lotion is our selection.
This lotion, which is easy to use, apply topically, and alleviate problems associated with chronic pain, sore or inflamed muscles and nerves, as well as take the edge off of a new or recurring muscle injury such as a strain or tear
Best Topical for Dry Skin
For people with severe itching, flaking, burning, and cracking as a result of skin problems like eczema or psoriasis, or from the aftereffects of a skin-level injury such as a burn, dealing with it may seem to be an impossible task. Fortunately, medical cannabis research has produced lotions that can help.
The Vertly Relief Lotion, which combines full-spectrum CBD cream with 500 mg of healing plant power in each tube, is our top pick. The product also contains aloe vera, peppermint, and lavender for a soothing effect on the skin and the active cannabinoids.
Best Topical for Overall Health
Aging is all about learning how to do the things you enjoy while keeping pain and other annoying factors at bay. To achieve this, you'll need a topical cannabis lotion that can accomplish a little bit of everything, is made with only the highest quality certified organic substances, and can be used for several purposes when you need it most.
That is why we consider Cornbread Hemp Balm to be a complete profile, full-spectrum product that's great for a wide range of applications. This balm stick is ideal for pains and inflammation and contains enough cannabinoid strength to help avoid joint flare-ups. Furthermore, the product is organic certified, ensuring that you're receiving the highest quality choices.