3537 people reported 28692 effects
OG Kush was first cultivated in Florida, in the early '90s when a strain from Northern California was crossed with a Hindu Kush plant from Amsterdam. The result was a hybrid with a unique terpene profile that boasts a complex aroma with notes of fuel, skunk, and spice.
Pungent, famously in-demand and pricy, OG Kush is an indica dominant strain. It is widely touted around the world as a major best-seller. Its unmistakable flavor, mixed with the strength of its effects, guarantee a bomb high. OG Kush hits even the most experienced smokers with a heavy buzz – something that can be attributed to its above-average THC levels.
With its history and origin heavily disputed, there are many stories and fables about OG Kush. Rumors say the "OG" in its name stands for the once largest global grow-site OverGrown.com, which was famously shut down by the Canadian police in 2006. Other stories are about how its name is an ode to the California strain Original Gangster.
The most solid of all stories surrounding this strain, explains its parentage as that of a mix of the notorious Chemdawg strain, crossed with an exotic Old World Paki Kush. In terms of its name, it has been noted that OG apparently stands for "Ocean Grown", but also for simply "Original".
Effects
Mostly indica, OG Kush is a hard-hitting strain. It generates a mental buzz that can be sedating and can cause couch-lock, especially in high doses.
OG Kush's high is famously strong, hitting you with a heavy, euphoric rush of energy.
OG Kush is a powerful relaxant, widely used to induce a chilled out state, with a mix of a constant state of happiness and joy. Its uplifting euphoria makes it a great tool to unwind with at the end of a long and strenuous work day.
While feeling slightly static under the influence of OG Kush, a sense of getting stuck and spaced out has been observed. It is also known to induce a feeling of hunger, causing one to get the "munchies" and enhancing flavors and the desire to want to eat.
Fragrance
OG Kush autoflower boasts of a strong earthy note, which it is famous for. You can tell by how it smells that the buds are sticky and rich in resin. It carries hints of lemon and a general citrus fragrance. Some say that a plant makes their environment smell like a pine forest, a clear indication of how potent and distinct OG Kush really is.
Flavors
Much like its fragrance, OG Kush tastes fresh and earthy. It's obvious woody taste carries a touch of spice and has been said to taste a bit like something that was thrown on the barbecue. Its sweet notes are prevalent and mixed with the lemon-lime citrus notes, create a unique blend, explaining why it has maintained its high demand over the years.
Adverse reactions
A strong presence of high levels of THC, has made OG Kush a very strong strain – with surprisingly gentle side effects. The common dry-mouth issue is present here, like in most major strains, often accompanied by a dry-eye sensation.
Other adverse effects include a slight dizziness and lethargy, usually in those who are not accustomed to the power of its high. OG Kush can also cause a mild anxiety and paranoia in some, while others have observed a slight headache, although cases like these are rare.
Medical
Because of its reliable potency and its high THC levels, OG Kush is a strain that is popularly prescribed to help treat an array of ailments. It can provide deep muscular relief and relaxation, long lasting relief from headaches, migraines and nausea.
It is a favorite among those suffering from anxiety and depression, because of its ability to induce a state of peaceful unwinding. Insomnia and restlessness is also therefore easily cured with the help of OG Kush.
There are many popular strains that are direct descendants of the OG Kush. Read our full review on Yoda OG Strain, Yeti OG Strain and Venus OG Strain
Legend says that it has grown popular among gang members, for the fact that it contains a high level of CBD – something that can help ease physical pain caused by gunshot wounds. Whether or not that is true, OG Kush does offer itself up as a powerful pain-reliever, for a broad spectrum of physical as well as mental pains.
The genetic backbone of West Coast cannabis varieties, OG Kush arrived in Los Angeles in 1996 when Matt "Bubba" Berger brought it (along with "The Bubba," which was later used to create the famed Bubba Kush) from Florida to legendary cultivator Josh D. Since then, OG Kush has become a worldwide staple used to create numerous famous strains like GSC and Headband. There are many different phenotypes of OG Kush, including Tahoe OG, SFV OG, and Ghost OG.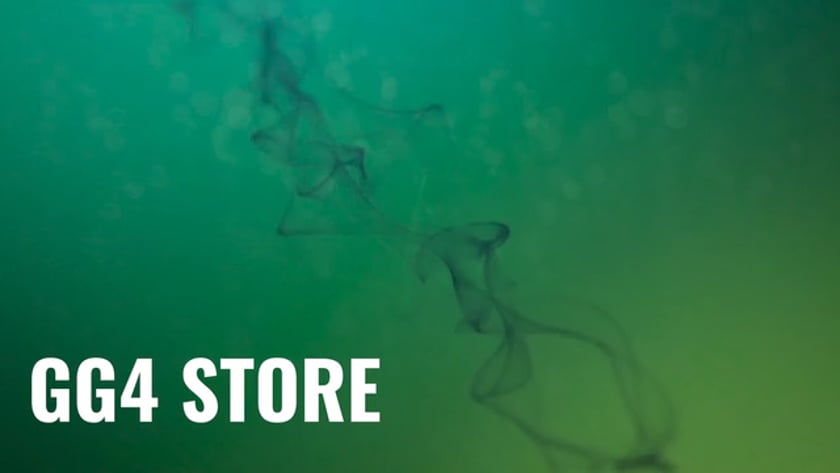 If you enjoyed this product, you can also check for backwoods russian cream.