315 people reported 3217 effects
Mango Sapphire Marijuana Strain
Indica Dominant Hybrid
Mango Sapphire is a combination of Indica and Sativa strains that is Indica-dominant. This beautiful plant was created by the Humboldt Seed Organization in California. The Emerald Triangle's top and brightest cultivators work together through this company. Through allowing these unique and private growers to distribute their strains and seeds under the protection of a well-known worldwide brand name. Bubba's Gift is a three-way cross between an OG Kush chop, an Afghan landrace cut, and an unknown strain. This experimental crossing resulted in a strong plant with THC concentrations of 19 to 23 percent on average.
Customers adore the aroma of this tropical fruit smoothie, which includes mango, coconut, and lemon. It's so delicious that attempting to stop smoking is difficult at times. The flavor is sweet with herbal undertones andtropical nuances. Mango Sapphire cannabis is a strong combination of pleasant scents and high THC concentration. Because it may overwhelm novices, it's more suited for intermediate or expert users.
The uplifting abilities of Mango Sapphire marijuana are highly valued by the public. The audience adores Mango Sapphire marijuana for its relaxing yet not overly sedative qualities. It takes time to work its power, relaxing the body and boosting the spirit. Customers claimed that they were calm yet attentive after using it. Because most Indicas are good for evening usage, this one may be used in the late afternoon.
It's a wonderful way to get your brain buzzing. Some people took it on their day off. It doesn't have an immediate effect on couch-lock or tiredness if consumed in small amounts. However, it does provide mental and physical clarity. The soothing tingly sensation provides comfort and eliminates gloomy or heavy thoughts. When the high wears off and users are sated, they may feel a mild dose of drowsiness. As a result of this mind-body link, they enter into a deep sleep.)
It's a popular treatment for insomnia, attention deficit hyperactivity disorder (ADHD), worry, anxiety, nervousness, depression, and stress. It's also an excellent remedy for nausea and headaches. People who don't have an appetite until around noon may benefit. Inflammation-related discomfort disappears as well.
Bubba's Gift & (OG Kush & Afghan)
Bubba's Gift Strain
Indica Dominant Hybrid – 80% Indica / 20% Sativa
THC: 17% – 20% / CBN: 0.1%
The Bubba Kush X God's Gift (Indica dominant cross) is a medical marijuana hybrid strain created by crossing two indica strains together. The Hindu Kush was developed by fusing Bubblegum and Granddaddy Purple, while OG Kush and God's Gift are the parents of Bubba Kush. Bubba's Gift is an indica-dominant hybrid with a high indica/sativa ratio that has a lot in common with pure indica in terms of THC content. This plant features orange-brown hairs on its buds, which are big and densely packed. The flowers will be sweet and white in appearance when ripe. Bubba's Gift has a sweet aroma that includes earthy and dessert spicy notes. When the plant is crushed or ground up, various smells would emerge. This cannabis variety's flavor sets it apart from its scent. The taste of this marijuana strain distinguishes it from the smell. Many forms of sweetness are barely perceptible in the flavor, which is generally thought to be a nighttime strain with the goal of making you feel at ease quickly. This may also aid in increasing your appetite . Bubba's Gift can also help with anxiety, sadness, and tension relief.
OG Kush Strain
Indica Dominant Hybrid – 75% Indica / 25% Sativa
THC: 19% – 24% / CBN: 1%
OG Kush is a legendary American marijuana strain with some of the world's most potent THC levels, originating in California's Emerald Triangle. With a 25:75 sativa/indica ratio, this plant doesn't hold back. Expect an intense, mixed high that leaves you feeling euphoric before crashing your couch with severe tiredness. OG Kush has THC levels ranging from 19 to 24 percent. That's only 1 percentage point less than the all-time record. OG Kush's cerebral benefit is amazing for sadness, bipolar disorder, and anxiety, while the powerful body high can help with pain and nausea. The psychoactive effects of OG Kush are being studied to see if they might be used to treat Alzheimer's disease. The most frequent negative side effect is dryness in the mouth and eyes, although nausea and paranoia are possible. According to folklore, this strain is a cross between a Chemdawg female and a Hindu Kush male, making it very likely the product of a Hindu Kush x Chemdawg breeding program. OG Kush has an earthy, woody taste with undertones of pine. According to legend, it's most popular in California, Oregon, and Colorado.
Afghani Strain
Indica
THC: 16% – 20% / CBD: 1%
Afghan is without a doubt the most widespread marijuana strain in history. Despite its long history, which suggests that it is a potent variety (THC levels around 17-20%), this type is powerful enough to provide a deep, dazed body high with strong euphoria. CBD levels are quite low, at least compared to other strains; they're about 0%. Because it thrives in the Hindu Kush Mountains of Nepal, where it gets its name, this plant was given its title. This area is quite near to the area where humans domesticated wild cannabis many millennia ago. Afghan Kush has a parentage that includes numerous hybrid strains across the world, several of which are extremely popular. This strain's indica DNA makes it excellent for chronic pain and anxiety as well as sleeplessness caused by its THC content. Afghani has a musty, earthy aroma and flavor, with a sweet aftertaste. The high is very pleasant, with euphoric emotions and an increase in spirits. It's best to use Afghani late at night since it can quickly lead to drowsiness. Dryness of the mouth and eyes, as well as a headache and dizziness, are possible drawbacks. Afghani is most popular in Colorado, British Columbia, and the Western United States.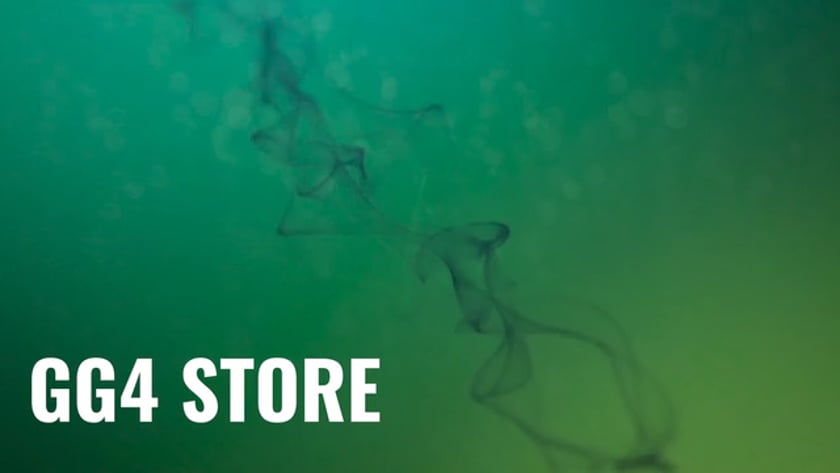 If you enjoyed this product, you can also check for bubble hash.