Mango OG Marijuana Strain
Sativa Dominant Hybrid
Mango, also known as "Mango OG," is a hybrid marijuana strain created by crossing KC 33 with Afghani. Mango Kush is a heritage variety that hails from California. It's a loved strain by patients who suffer from depression or mood disorders, thanks to its uplifting and euphoric effects. Mango Kush is a creepier strain, which means the effects come on gradually. This Mango is named for its fragrance and flavor, which are reminiscent of a delicious ripe mango. This plant has huge buds that are the size of a baseball and takes 9-11 weeks to flower, according to growers.
This delicious strain, which has a sweet flavor and is very potent, was created by crossing the renowned Mango Haze, which takes 120 days to mature, with a powerful SFV OG. Bringing one of the more exotic strains to today's consumers. Mango OG is a worldwide phenomenon as a result of its genetics being drawn from all over the world to create a tropical-themed cannabis strain.
The brothers' father was undergoing chemotherapy for Cancer and was experiencing severe adverse effects when they began developing it. The sons took matters into their own hands, crossing two strong strains – Mango Haze and SFV OG – to create a healing glory bud. Their father's problems not only vanished, but he went into remission as a result of a cannabis strain.
Effects
There is no such thing as a bad Mango Kush. Aside from its health benefits, therapeutic value, and delicious aroma, the recreational effects are fantastic as well. This strain has a relaxing effect that affects both the mind and body. From the outset, you will feel joyful and peaceful as your problems and worries melt away in the background.
Furthermore, you will have a boost in all of your senses. Colors will appear more vivid, music will sound better, and everything you touch will seem more sensuous. These benefits can make even the most monotonous of chores seem more pleasurable. You'll still be able to move about and carry out your daily routine, but only if you stick to a modest dose.
On the other side, taking a lot of it might render you immobile. If this is your aim, you'll be happy to know that this strain produces a mild euphoria that fades into a deep and peaceful sleep.
The effects of this marijuana strain can be felt at any time of day, depending on how much you consume. It's a versatile herb that may be used in a variety of settings.
Flowers
Mango OG is one of the most delicious flowers you'll ever experience, with her lovely fruity and earthy scent. Inhaling a large cumulus cloud of Mango OG's active terpenes and flavonoids, you can taste her citrus grapefruit mixture qualities that resemble a sour diesel, but with a tad more tropical tang. When you exhale, you detect notes of rotten mangoes, lemon zest, and an oaky taste.
Aroma
She fills the space with a distinctive sandalwood and piney scent that evokes a rainforest when she opens her jar. The scents intensify after grinding her up, and the aromas become considerably more varied; think ripe pink grapefruit, with a sour, musty, petroleum odor that can be smelled from miles away.
Appearance
The Mango OG flower develops long and thick buds that look like a diamond as it matures. When dusted in trichomes, her gorgeous flowers display trippy hues of yellow, lime green, and orange undertones. Her prominent pistils cover the Mango OG flower like porcupine quills on a Mango OG connoisseur. Every calyx of the Mango OG flower seeps THC-laced crystals; making the connoisseur wish to dissect her carefully with your favorite pair of tweezers.
Dominant Origins & Notables
Even if this is a myth, cannabis users know that eating mangoes while smoking marijuana will increase the high. Mango Kush Fem now takes the shortcut for you. Taking the delectable fruit chemical components of the Mango strain and mixing them with the legendary Hindu Kush, an unforgettable hybrid was produced. This strain has a distinct flavor that all five senses enjoy, as well as being simple to grow.
Medical Application
Although Mango Kush is most often consumed as a recreational herb, it also possesses medicinal value. Its delightful blend of terpenes – including myrcene, beta-caryophyllene, and limonene – acts on the endocannabinoid system in the same way as THC and CBD. Researchers have found that when these components are combined, they create a holistic therapy with many advantages.
The relaxing and uplifting influence of marijuana may help people with anxiety problems, such as post-traumatic stress disorder (PTSD), generalized anxiety disorder (GAD), and bipolar disorder. It could also be helpful for those who have trouble sleeping and have disrupted sleep habits.
It's also a classic munchies variety that can help with nausea and hunger. This is especially useful for people who are undergoing AIDS therapy or chemotherapy treatment.
Adverse Reactions
The THC concentration of this strain is medium at 18%. However, it's better to take it easy since even a little amount of THC has the ability to be psychoactive. It can make you dizzy, anxious, or paranoid in some individuals. If you're sensitive to this chemical, it might be overwhelming.
The most frequent adverse effects are cottonmouths and bloodshot eyes. Cottonmouths are a burning sensation in the mouth and throat, while dry, bloodshot eyes indicate dehydration. A drink of water usually suffices for symptom relief if you're experiencing dryness in your mouth and throat. Artificial tears can be used to relieve dry eyes.
Texture
This strain is as sticky as a two-year-old with ice cream, and it's impossible to break up by hand because it keeps the same consistency as superglue. After all, the goal of smoking the active components is to achieve altered states of consciousness – not leave them on your fingertips.
The Bubba Kush strain that has been bred by Sensi Seeds is one of the most potent out there. It's a hybrid created from two famous strains: Bubba Kush and Hindu Kush. Mango, on the other hand, is a super-potent variety that embraces the medical side of cannabis. Her flavor and high are similar to Bubblegum, but she's much easier to find. Her taste and buzz smoke the average strains littered on today's dispensary shelves. It is great for treating pain of all kinds, as well as anxiety, stress, and sadness. It will literally melt any problem you may have, no matter what it is or how severe it is, and its resemblance to being a whole-body aromatic massage that also mentally relaxes you isn't an exaggeration.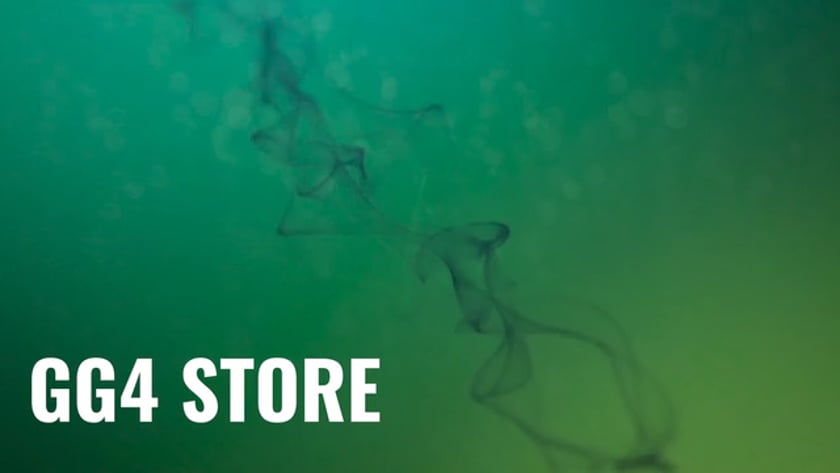 ]