We picture the future while acknowledging and respecting our history, which brought us to where we are today. We anticipate participating in Ontario's legal cannabis industry as a recreational marijuana store (CRS) that is authorized by the Alcohol and Gaming Commission of Ontario (AGCO).
One of our stores' advantages is that we preserve cannabis history while also assisting in the future development of this market. We may pay homage to some of the "old school" strains we're accustomed to, but we'll gain a deeper understanding of cannabis as a result of greater expertise and information about each souche's profile.
Here are ten strains that we're glad to see legalized in Canada, following the cannabis industry's long history. We rejoice as we recall the cannabis that has always existed and which we have loved.
Super Skunk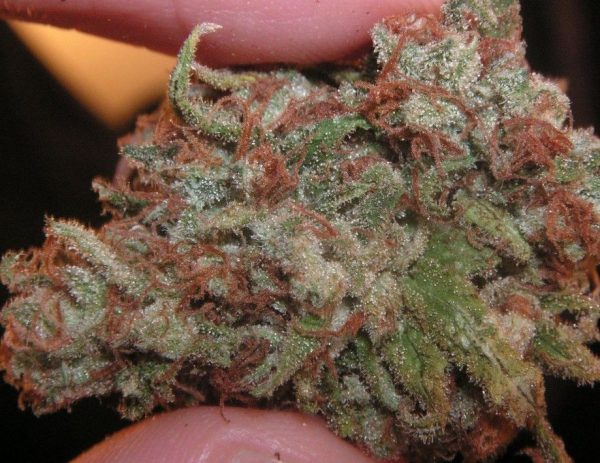 Super Skunk is a skunky, indica-dominant hybride with Afghani and Skunk number 1 in its ancestry. Despite being green in color, some people claim to have noticed undertones of orange and brown. Dense buds that have short trichromes, hair outgrowths or appendages on the plant, and a dense canopy are typical. The entourage terpenes present in 18twelve's Super Skunk includes caryophyllene, myrcene, humulene, and linalool (which contribute to the strain's relaxing effects). Super Skunk is well-known for its soothing effects on the body.
veuve blanche
le veuve blanche is a mix of the potent floral scent (woodsy and piney from the terpinolene and alpha-pinene terpenes) and visual characteristics (dense blooms with a sheen of white trichomes that give it its name) of the legendary White Widow strain (about 60 percent sativa). It has an energizing effet due to its slightly sativa dominant nature. In the 1990s, Dutch veterans Green House Seeds developed this cross between Brazilian indica and South Indian sativa landraces in order to combine Brazilian indica with South Indian sativa landraces to achieve a haut trichome count.
Jean Guy
Jean Guy is a sativa-leaning hybrid with a robust earthy flavor and undertones of citrus zest. Due to its high THC potential and supposed ancestry from White Widow, the frosted green buds of Jean Guy are packed with golden crystal trichomes.
Citrus Genotypes are a specialty that we specialize in at Canaca Grown. The fruit of this variety, which is also known as Meyer lemons, was developed and produced locally in a sun-drenched, high-tech greenhouse right here in Ontario by Citrus Genotypes.
Blue Dream
Extra-frosted Blue Dream, which has a sweet and sugary blueberry scent like its parents, is a sativa-leaning strain with an Indica/Sativa blend. It's made up of terpenes such as Alpha-Pinene, Beta-Caryophyllene, Limonene, Myrcene, and Nerolidol. When it comes to adding to the table, this delectable strain offers more than simply wonderful taste. The CDB and CBN levels are 2 percent each, contributing to the overall entourage effects that occur when many cannabinoids combine together.
In April of 2019, Tantalus Laboratories picked up the Green Dragon strain from Northern Lights Botanicals. Spinach and CannaFarms now cultivate it.
Rose Kush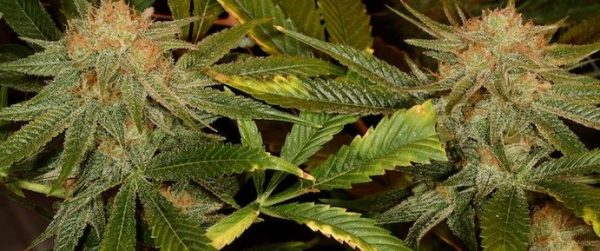 Rose Kush is a sativa-dominant hybrid strain with a heavy earthy scent and sweet taste caused by the myrcene, beta-caryophyllene, and limonene in its terpene combination. The dark amber pistils beneath a thick layer of trichomes are encased in dense and round buds covered with black amber trichomes. Although no one is sure where Pink Kush comes from, many people feel it descended from OG Kush due to its typical effects of relaxation as well as euphoria.
White Kush is currently cultivated by four companies, including 12 Leaf Genetics, Pure Sunfarms, CannaFarms, and THC Botanicals.
Afghan Kush
The aroma of this richly aromatic indica-dominant heritage is sweet and pungent, with undertones of white musk and red pepper. Afghan Kush is a powerful indica strain that was developed in the Hindu Kush mountain range in Central and Southern Asia. Afghan Kush is a parent variety for many current Kush strains. The dry flowers are tough, sticky, and chunky; their moss-green leaves flecked with purple hues beneath a layer of crystal trichomes have notes of white musk (myrcene), sandalwood, and red pepper (caryophyllene). It also contains hints of wild mountain strawberries (linalool).
Sunniva is currently cultivating Afghan Kush at its Canadian facility.
Ace Valley CBD
The Flowr-developed Ace Valley CBD is a BC indoor-grown hybrid. It has a deep purple color and a thick covering of orange, red, and blue hairs as well as a modest THC level and an earthy flavor with fruity undertones owing to the myrcene, beta-caryophyllene, limonene, and terpinene in its terpene profile.
Monkey Glue
The indica-dominant hybrid Monkey Glue is a combination of indicas. "The earthy and pungent scents of these chunky, resin-coated buds are reminiscent of camping trips," explains Good Supply. There's no monkeying around when it comes to this strong sativa-dominant strain – you'll most certainly get attached. "
Aurores boréales
One of the most recognized indica-dominant strains was Afghan Thai, which gave rise to the Northern Lights. It has a strong sweet-and-spicy odor and a terpene profile dominated by Beta-Caryophyllene, Bisabolol, Guaiol, Limonene, and Trans-Caryophyllene. Because it is a powerful dominant variety that typically creates feelings of calmness and relaxation, it is frequently used as an evening or late-night strain.
The origin of Northern Light is uncertain, although it is commonly attributed to the mating of two landrace roots – Thai and Afghani. It was originally developed in Holland and has since become well-known across Europe.
Northern Lights is the result of WeedMe's research and development.
Purple Chitral
Chitral is a lovely purple hue and has a wonderfully fragrant bud. It's an indica-dominant strain with mild THC concentration and a mild cheese-like odor due to its rich terpene profile, which includes myrcene, alpha- and beta-pinene, and guaiol.
We want you to find the ideal strain for your needs and preferences at Amsterdam Smoke Shop, so we provide a wealth of information about our cannabis products. Our budtenders are passionate about cannabis and would love to talk with you about it. They can assist you in selecting the finest strain for your needs.