Living with pain and health concerns is a major struggle for many people in Canada and across the world. When these health problems are caused by an autoimmune disease like lupus, multiple sclerosis, or rheumatoid arthritis, pain and discomfort can frequently become a main concern in a person's life. Thankfully, with the legalization of cannabis in Canada, comfort may often be found more readily than it has previously been possible, allowing individuals to get relief without first consulting with a doctor or getting a prescription! You can buy this product in our store.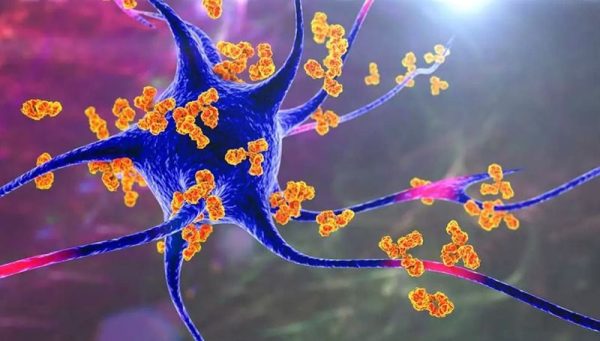 However, if you or someone in your family is suffering from a chronic autoimmune disease, it's vital that you always see your family doctor or a specialist. Cannabis has a long history of helping individuals afflicted with an autoimmune disease regain control over their lives and well-being, but this therapy should only be done under the supervision of a qualified medical expert.
What Are Autoimmune Disorders?
Autoimmunity is a broad term that refers to any condition in which the body's natural immune defense system is excessively or insufficiently activated. In response to a triggering stimulus, the immune system overproduces antibodies, resulting in an overactivation of the host body's healthy tissues and organs. Healthy organs such as the heart, brain, skin, eyes, digestive tract, nerves, lungs and joints are all vulnerable to this disease. Where under activation is an issue for the body, it struggles and fails to produce the required antibodies against infections that truly exist in the body, making the patient much more likely to get other sorts of illness and sickness.
Simply stated, autoimmune conditions are a type of illness that causes the body to assault and damage itself as a result of inactivity or an overabundance of needless and harmful activities intended to safeguard it from harm. The human immune system has been built up by evolutionary processes over many thousands of years in order to combat viruses and other dangers that humans are exposed to on a daily basis. These systems are designed to tell the difference between a foreign invasive microbe or viral infection and your own healthy cells, but many individuals around the world experience problems that make this distinction impossible or even hazardous.
When this occurs, your immune system goes all out of war against your own body, resulting in severe and sometimes total incapacitation. Antibodies are released to destroy healthy tissue, organs, or skin; however, the consequences frequently go hand in hand with extreme discomfort and agony.
Conditions such as multiple sclerosis, which targets the brain, spinal cord, and optic nerves, and Crohn's disease, which can wreak havoc on the human digestive system are some of the most prevalent autoimmune diseases recognized today.
How Much CBD Should You Take for Autoimmune Diseases?
Even though CBD is unlikely to cause significant side effects, beginners should start with a small dose.
Oils, Capsules And Gummies
Choose a low-potency CBD product with 15 mg or less of CBD per gummy or capsule, or per milliliter (mL) of oil. If required, you may progress to a high-potency product that fulfills your demands. High-potency CBD oils have at least 50 mg of CBD per mL, while high-potency gummies and capsules contain at least 30 mg of CBD each piece.
Take it slow. When you take CBD internally, your body may need some time to metabolize it. Allow a few hours before taking more.
Topicals
If you're applying a topical CBD product, follow the directions on the label. Apply more if you don't notice a difference after several hours. Because topical CBD treatments are unlikely to enter your circulation, they aren't likely to cause full-body adverse effects. However, they may create skin irritations.
Before applying CBD topicals to a large surface, perform a patch test. To do so, apply a small amount of product and wait 24 hours for signs of irritation. Also check the ingredient list for any potential allergies that may irritate your skin.
How Can You Find a Quality CBD Brand?
It may be difficult to choose among a wide range of options. Here are some tips for making an informed decision.
Third-party Testing Results
A good brand will have its goods independently tested by a reputable third-party lab. Look for an up-to-date certificate of analysis (COA) that outlines CBD and THC levels as well as contaminants testing results. Mold, pesticides, and heavy metals should all be checked for during comprehensive contaminant testing.
They may also provide residual solvent testing data depending on the extraction technique.
Transparency
It's important to know where your CBD comes from and how it is produced. Look for companies that are honest about how they create their items.
Brand Reputation
The FDA's warning letter database, known as Trusted Source, is one method to assess the quality of a brand. Letters sent to firms that have been flouting FDA regulations are recorded in this database.
Infractions may include:
making fraudulent claims
mislabeling products
Ingredients
If you're looking for a topical pain remedy, consider a cream or balm with cooling or heating effects. If that's the case, look for terms like arnica and menthol.
It's All About Your Health
Haute Health takes the well-being, comfort, and satisfaction of its customers very seriously. Whether you're a recreational user or a person battling the daily challenges of living with an immunocompromised body, or dealing with any other sort of medical condition that cannabis is known to help with such as anxiety, depression, and stress, Haute Health's crew is on your side and ready to assist you.